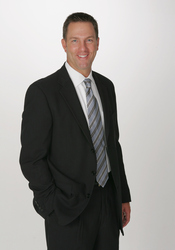 Many of my former institutional and individual clients could benefit from the expanded advisory services of Gilbert & Cook's financial management strategies, planning techniques and extensive manager platform
Des Moines, IA (PRWEB) October 6, 2009
Gilbert & Cook (http://www.gilbertcook.com) an independent financial advisory firm located in Des Moines, Iowa, announced today the addition of Chris Cook as a partner and Chief Investment Strategist.
Mr. Cook holds the Chartered Financial Analyst (CFA) designation and is a Certified Public Accountant (CPA). For the past 15 years he has helped hundreds of Iowa organizations and families manage the business of their investments, protecting and creating wealth. His most recent role was as Director and Institutional Consultant for WB Capital, a $4.5 billion asset management firm (http://www.wbcap.net).
Gilbert & Cook was established in 1993 and is led by long-time financial advisors and business partners Marlis Gilbert and Linda Lundstrom Cook. Gilbert & Cook is known for its high touch client service style and its signature strategy, the Financial Security Method.
"We believe the addition of Chris to our team will enhance the services that our firm can offer," said Marlis Gilbert, a firm Partner "Our clients will benefit from his years of asset management and portfolio design experience," she added.
Cook also sees how this position will allow him to bring some new opportunities to his existing relationships. "Many of my former institutional and individual clients could benefit from the expanded advisory services of Gilbert & Cook's financial management strategies, planning techniques and extensive manager platform," he says.
Cook's departure from WB Capital coincides with its sale to Miles Capital Management. The transition was amicable; in fact the two companies have agreed to collaborate on future projects.
"This is a win for all sides," added Gilbert. "We're eager to strengthen our alliance with Miles Capital Management while making Chris' talents available to our clients. We work every day to give our clients a considerable advantage in the marketplace and adding Chris is just another example of that kind of strategic thinking."
Securities and Advisory Services offered through VSR Financial Services, Inc. Member FINRA/SIPC. Gilbert & Cook, Inc. is independent of VSR.
###