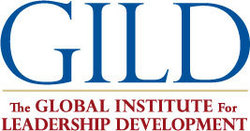 Burlington, MA (Vocus) June 13, 2010
Linkage's 14th annual Global Institute for Leadership Development (GILD) will feature some of today's most prominent thought leaders, business gurus and authors; most notably: Mitch Albom, best-selling author of Tuesdays with Morrie and Have a Little Faith; Howard Dean, former Governor of Vermont and President of the Democratic National Committee; and Hank Haney, Tiger Woods' former golf coach and host of The Haney Project.
Mitch Albom, award-winning newspaper columnist and best-selling author, will address how to become a more successful leader by evoking trust. Howard Dean, former six-term governor and founder of Democracy for America, will discuss how to leverage different leadership styles to create a more profitable organization. Top-ranked golf coach Hank Haney will speak on producing results by setting appropriate goals, monitoring progress, and driving flawless execution.
Scheduled for October 17-22, 2010 at the Desert Springs Marriott Resort and Spa in California, GILD is a proven program for transforming employees into first-class leaders and has been ranked the #1 leadership development program in the world for four consecutive years by Leadership Excellence magazine. Founded upon a competency-based model co-developed with Warren Bennis, the Institute combines a five-day immersion experience with a year of ongoing education and support.
For more information or to register click here or call 781-402-5555.
About Linkage
Linkage is a global organizational development company that specializes in leadership development. Linkage provides clients around the globe with integrated solutions that include strategic consulting services, customized leadership development, assessment services, and benchmark research. Linkage is headquartered in Burlington, Massachusetts with operations in Atlanta, New York, San Francisco and outside the U.S. in Athens, Bangalore, Brussels, Bucharest, Istanbul, Johannesburg, Kuwait City, Mexico City, Seoul, Singapore, and Sydney.
# # #