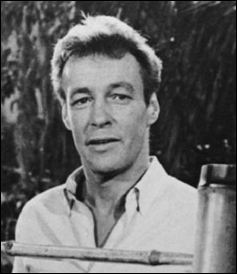 His instantly recognizable voice, the continuing popularity of Gilligan's Island on cable television and the target demographic for our products made the www.russell-johnson.com/About_the_Professor/about_the_professor.html [Professor] an excellent choice to promote our products
Minneapolis, MN (PRWEB) November 13, 2006
Russell Johnson, better known as "The Professor" from the hit television show Gilligan's Island will be featured in a national radio campaign promoting the 20th Anniversary of the FreezeAlarm, manufactured by Control Products.
The FreezeAlarm is the world's number one selling product to protect unoccupied homes and vacation property from damage caused by frozen, burst pipes. If the temperature gets too low or the power goes out, the FreezeAlarm automatically calls up to three phone numbers of the owner's choice, alerting them before the pipes freeze and burst. The popularity of the FreezeAlarm is due in part to its ease of installation. It simply plugs into an standard telephone line.
"The Professor knows a little bit about being away from home for a long time, so who better to promote the FreezeAlarm, a product that protects your home while you're away?" said Chuck Guerin, National Sales Manager. "His instantly recognizable voice, the continuing popularity of Gilligan's Island on cable television and the target demographic for our products made the Professor an excellent choice to promote our products" continued Guerin.
In the radio ads, Johnson incorporates some of the familiar lines from the Gilligan's Island show to help promote FreezeAlarms. "Pick one up today… before the weather starts getting rough", ties the Professor's credibility with a call to action to purchase a FreezeAlarm.
Russell Johnson has had a long career in film and television, starring in more than 26 films with notable actors such as Ronald Reagan, Tony Curtis, Rock Hudson and Janet Leigh. Johnson has starred in almost 70 television shows before and after Gilligan's Island including Gunsmoke, The Twilight Zone, Outer Limits and That Girl.
The radio ads featuring Russell Johnson as the Professor will begin running the week of November 13th in over twenty markets nationwide.
Since 1986, Control Products and its Protected Home division has manufactured products to protect a home or vacation property from damage caused by frozen pipes, leaky plumbing fixtures, overflowing sumps, and intruders through affordable, easy to use products that automatically call up to three phone numbers to alert of problems in the home. There are no monitoring fees and the products are available at local hardware stores or heating contractors nationwide. For more information or a retailer location, call 800-880-6000 or visit http://www.protectedhome.com.
###