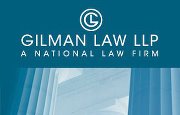 Gilman Law LLP, a prominent national securities law firm, is investigating allegations on behalf of Omnicare, Inc. shareholders that the Company withheld information from investors involving a widespread scheme to defraud Medicare & Medicaid programs
Naples, FL (PRWEB) October 31, 2011
Gilman Law LLP, a prominent national securities law firm, is investigating allegations on behalf of Omnicare, Inc. shareholders that the Company withheld information from investors involving a widespread scheme to defraud the federal Medicare program and several state Medicaid programs. If you purchased the common stock of Omnicare, Inc. during the period between January 10, 2007 through August 5, 2010, and either lost money on the transaction or still hold the shares, you may be eligible to join an Omnicare class action lawsuit filed in U.S. District Court for the Eastern District of Kentucky securities.stanford.edu/1047/OCR00_01/2011824_f02c_1100173.pdf ( Case No. 11-CV-00173). However, you must contact Gilman Law LLP as soon as possible in order to exercise your legal rights against Omnicare.
The Omnicare shareholder class action lawsuit was filed in the wake of the Company's August 5, 2010 announcement that John Stone, the former vice president of audit at Omnicare, had filed a whistleblower lawsuit in federal court in Chicago charging that the Company engaged in a broad range of Medicare and Medicaid fraud over several years in numerous states. The revelation of the whistleblower lawsuit came only days after the Company abruptly announced the resignation of Omnicare President and CEO, Joel Gemunder on July 31.
News of Stone's allegations caused Omnicare shares to plummet 10.81% to $22.53 per share, causing a loss of $328 million in market capitalization.
The Omnicare shareholder class action lawsuit alleges that the Defendants repeatedly and falsely represented that the Company was operating in compliance with all applicable laws and regulations while the fraud alleged by Stone was taking place, exposing Omnicare to significant liability. The suit further alleges that Defendants included proceeds from the Medicare and Medicaid fraud in reports of net sales and accounts receivable during the class period, thus causing share prices to be artificially inflated.
Gilman Law LLP has extensive experience representing both individual and institutional investors in securities class action lawsuits, and has recovered over a billion dollars for its clients. Gilman Law is ready to assist investors nationwide who have sustained losses as a result of the Omnicare's alleged fraud.  For more information on the Omnicare, Inc. investor class action lawsuit, please visit http://www.gilmanlawllp.com or http://www.gilmanlawsecuritiesstocksbondsfraud.com. For a free evaluation of your case please contact Gilman Law TOLL FREE at (888) 252-0048. 
About Gilman Law LLP Gilman Law LLP, a leading national law firm with offices in Florida and Massachusetts, has been recognized for delivering successful results to their clients across a broad range of claims stemming from securities fraud, consumer product injury, mass tort, and class action lawsuits. For over 32 years, the Gilman Law LLP team of highly experienced lawyers has earned renown for tireless work on behalf of their clients on many of today's most challenging and important legal issues.
Contact:
The Gilman Law LLP
CALL TOLL FREE: 1-888-252-0048
Beachway Professional Center Tower
Suite 307
3301 Bonita Beach Road
Bonita Springs, FL 34134
###