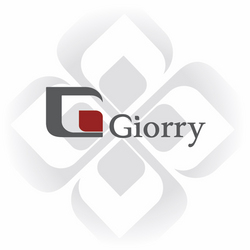 "It has always been the case that if you wanted the practicality of a handbag you would compromise on style. Giorry finally brings an end to this. Now you can be practical and be stylish, be everything that you can be with Giorry!" Raghad Mizban
London UK (PRWeb UK) October 5, 2010
A new brand is about to take the bag market by storm, changing the way mother's think, feel and look.
Never before have we seen a bag that incorporates style, class, versatility and luxury.
We are amidst a changing bag revolution....
We give to you...
Giorry
Giorry launched on the 4th of October with a range of designer luxury leather baby changing bags. All products are now available for pre-order from their online shop and will be shipped out from the 18th October 2010 onwards.
Giorry will be at stand G18 at The Baby Show for Trade, London Olympia on the 10th-12th of October.
About Giorry
The story behind this classic brand is Raghad Mizban, a mother of two and so Giorry was founded in November 2009 with mothers in mind.
The practical elements and the need for style are all that make Giorry so exquisitely unique and timeless.
The bags are stylish and versatile allowing you to effortlessly glide from all your different roles in life; from 'mother' to 'business woman' to 'stylish socialite'. All bags are dual purpose, adaptive and luxurious, perfect to hold all your baby's items in and perfect for you to use too. Mothers should no longer accept to compromise on style.
Giorry is an old Mesopotamian word for a type of rose and just like the rose, all of the Giorry bags are multi – layered. The basic philosophy of Giorry is that if you combine multiple bags in one you can achieve functionality, style and beauty that will make your unique Giorry bag journey with you at every stage in your life.
At Giorry we are passionate about quality. That is why we only use the finest quality fittings and leathers, and that is why we handcraft each bag to give it that extra care and attention that you deserve.
We welcome you to join this bag revolution that is Giorry.
For more information please contact:
Aidan McCarthy
Business & Communications Director
pr(at)giorry(dot)com
Tel 0800 0488814 ext 3
###