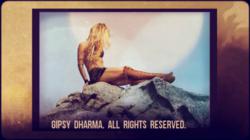 GiPSY Dharma - Unique handmade clothing and leather boots for women!
London (PRWEB) June 15, 2013
Gipsy Dharma is a one-of-a-kind online retailer which designs unique ranges of leather boots and skirts. The UK-based company has recently released its latest range of distinctive leather skirts and ankle boots, and these are now available for purchase on the company's website.
Leather accessories and clothing have been in fashion for decades; however, the leather market has hardly ever offered something so individually stylish before. Gipsy Dharma aims to make things different by offering hand-made, designer leather skirts and boots that have a unique appeal to their customers.
The company has recently released a new range of ankle boots and leather skirts, adding more products to its already rich catalogue of women's clothing and accessories. All of the products sold by the company are custom-made to meet the customers' requirements, with the aim of giving priority to comfort and overall customer satisfaction.
Talking about the uniqueness and comfort of Gipsy Dharma's hand-made products, a spokesperson for the company, "With this most recent collection clothing and footwear, our goal is to share my passion for simplicity and comfort of walking barefoot.The leather boots feature an easy access zip on the inner leg, and laces that allow you to tighten each accordingly to give you your ideal look and feel."
The different designs included in the latest product range include brown leather skirts, yellow and brown galaxy leather boots, turquoise python leather boots, and much more.
The Gipsy Dharma spokesperson said - "The beautiful handmade turquoise python leather knee high boots are designed with the most unique style. Have fun with these psychedelic boots, which can be worn with an array of outfits to create some truly amazing looks! Not only are these boots stylish and unique but they are made using fine soft leather to give you ultimate comfort."
About the Company
Gipsy Dharma is a leading online retailer of distinctive leather clothing and accessories for women in the UK. All their products are tailor-made for the customer which delivers utmost comfort whilst maintaining an affordable price tag.
To find out more about Gipsy Dharma, visit their official website - http://www.gipsydharma.com/