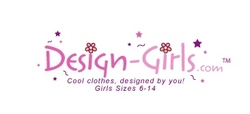 I am thrilled to be a part of the BYOU 2 promotion
Daniel Island, SC (PRWEB) January 26, 2009
Design-Girls.com, the hot new interactive website for girl's fashion, has announced a joint sweepstakes promotion with Sony for the launch of BYOU 2, a new dance fitness DVD starring Sabrina Bryan (''Cheetah Girls,'' ''Dancing with the Stars''). This new DVD, which hit Amazon and store shelves January 13, is a follow-up to Bryan's highly successful BYOU released in early 2006.
Directed and choreographed by Fatima Robinson (''DREAMGIRLS,'' 2007 and 2009 Academy Awards, Rihanna, Fergi, The Black Eyed Peas and Prince videos) this new DVD teaches hot Hip Hop moves and fun Bollywood steps. Its Bollywood choreographer, Ruj Vaidya is currently working with Brittany Spears on her upcoming tour.
The BYOU 2 sweepstakes promotion, which begins February 1st and runs through February 28th, offers a chance for Sabrina Bryan fans to win a three-piece prize-pack including an autographed copy of Bryan's new DVD, a BYOU t-shirt, and a BYOU 2 workout calendar. Entering the sweepstakes is absolutely free and girls (or their parents) can register to win by visiting the Design-girls.com website at: http://www.design-girls.com . A winner will be selected and announced on Design-girls.com by March 7, 2009. Contest rules and privacy policies are outlined on the website.
"I am thrilled to be a part of the BYOU 2 promotion," says Tanya Murphy, founder of Design-girls.com, "Sabrina is a positive celebrity role model for young girls, something we need more of, and her DVD sends a very positive message -- offering girls a fun way to learn the latest dance moves while getting a good workout at the same time."
The first of its kind, Design-Girls.com is a new interactive website that allows girls, ages 6-12, to design, embellish, and then purchase outfits and accessories they've created. This brain-child of personalization was launched in September 2008 by Tanya Murphy, a mother of three and former Fast Company sales executive. The company offers customized and affordably stylish clothing and accessories for girls in sizes 6(XS) - 14(L).
If you'd like more information about this topic, or to schedule an interview with Tanya Murphy, please contact her at 248-330-0848 or by email at Tanya(at)Design-Girls.com
###