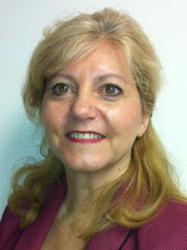 Ventura, CA (PRWEB) December 20, 2012
Girl Scouts of California's Central Coast is pleased to announce the appointment of Nancy Tillie of Carpinteria as Chief Financial Officer.
"Many factors contributed to Nancy standing out in the crowd," said Sherry Sybesma council Chief Executive Officer. "Nancy brings more than a decade of experience as a non-profit CFO along with experience in grants management, fundraising, real estate, budgeting and risk management."
Prior to joining the non-profit sector, Tillie worked in several for-profit fields, including banking. Tillie most recently held the position of CFO/COO for the Cabrillo Economic Development Corporation, and prior to that, she served as CFO for the Council on Alcoholism and Drug Abuse. Tillie is also an active community volunteer and currently serves as the Treasurer for Housing Opportunities Made Easier based in Ventura, and as the Secretary for the Southern California Association of Non-Profit Housing (SCANPH). She has also served on the Board for Girls, Inc.
"As a grown-up Girl Scout, I am very excited to be a part of Girl Scouting again," said Tillie.
Tillie is based in the Ventura Girl Scout office while supporting the council's six counties along the central coast.
About GSCCC
Girl Scouts of California's Central Coast serves over 10,000 girls across six counties and is committed to making the Girl Scout Leadership Experience available to girls in ways that impact their lives both in the moment and into the future. Girls participate in troops, individual projects, council events, day camps and more. A variety of leadership, outdoor skills, and Science, Technology, Engineering and Math (STEM) based programs and events provide girls with opportunities to learn and explore in fun and informative ways. To join or volunteer in Santa Cruz, San Benito, Monterey, San Luis Obispo, Santa Barbara or Ventura county, visit: http://www.girlscoutsccc.org. To donate, visit: http://www.girls2lead.org..