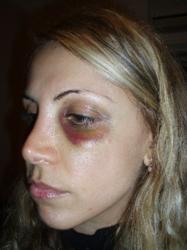 You're putting too much s*** on my sandwich! I don't want that many pickles!
Boston, MA (PRWEB) May 14, 2013
On Monday May 13th, CNN reported that sandwich shop customer Tina Drouin, 49 didn't like how many pickles were being put on her sub sandwich at Nathan's Famous Hot Dogs at the Quincy subway station. She complained during the preparation of the sandwich stating "You're putting too much s*** on my sandwich! I don't want that many pickles!"
The irony of the story is the customer service training video in sub stores across the country is titled Give 'em the Pickle, from Carlton's Training where employees are instructed to do those extra things for the customer. The irony was lost on Drouin but not the charges.
Massachusetts Bay Transit police caught up to her after the employee actually chased her down and held her until police could arrive. Drouin will be charged with assault for punching the female employee in the face and then pushing jars of pickles down upon her.
The incident is among other similar acts of violence against fast food venders. Last year an Ohio woman Melodie Dushane was reported to have punched an employee through the drive through window. The McDonald's employee had notified Ms. Dushane that she could not have her chicken McNuggets yet as they were still serving breakfast.
In May of last year, Michael Smith of Huber Ohio became enraged when he learned that his order was shy one taco. Smith then decided to go get his missing taco without getting out of his car. He drove his car into the Taco Bell crashing through the glass.
Taco Bell seems to be a target for angry customers. The previous September in Missouri Jeremy Combs, a convicted felon aimed his 12-gauge shotgun at a Taco Bell employee. Apparently they had forgot to put hot sauce in the bag with the rest of his order.