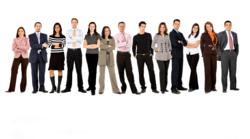 Consumers are demanding higher and higher levels of customer service in the secondary timeshare market
Orlando, FL (PRWEB) March 17, 2012
Giveback Timeshare & Givebacktimeshare.com announced today that the company, which has made a name for itself by representing timeshare owners looking to escape from poorly managed timeshare HOA's, will be hiring 20 new customer service agents in its Orlando, FL, offices this month. The decision to hire was made in order to meet growing demand and to decrease response time when communicating with our clients. Recently, Givebacktimeshare.com has seen an increasing number of people looking to exit their timeshare financial responsibility in the down economy. People are also more discriminating with who they work with. "Consumers are demanding higher and higher levels of customer service in the secondary timeshare market," says Joel Richwagen, Director of Operations at Givebacktimeshare.com. "We need additional staff to meet that demand."
The company will be accepting applications via email starting today. In all, Givebacktimeshare.com is looking to hire up to 20 qualified service agents in the next 30 days. The company is keen on making it clear that they are not interested in hiring sales staff for these positions. Only those with customer service experience will be considered for the positions. To apply, applicants should email a resume & cover letter to careers(at)givebacktimeshare(dot)com.
About GivebackTimeshare.com
After acting as legal counsel for the largest players in the timeshare industry, our principal and Chief Legal Officer, a licensed Florida attorney, realized that the timeshare industry was in desperate need of an ethical, experienced, and credible company that has the ability to back up its promises. In addition, he witnessed timeshare owners being victimized by unscrupulous listing and marketing companies that charge an upfront fee. These companies either don't do what they promise or charge an exorbitant fee only to eventually refer the work to experts like us in order to complete the transfer.
Our legal expertise, as well as the relationships we have developed over the past decade in the industry and our financial wherewithal, allow us to under promise, over deliver and provide us with the ability to back our 100% Guarantee with confidence. Visit us at http://givebacktimeshare.com for more information.