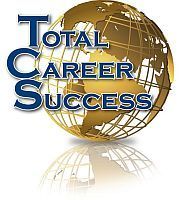 There are a million Michaels. Not every kid has the potential to become a star player in the NFL, but that kid may be the person who grows up to cure cancer, or who becomes a great husband or wife to someone.
Houston, TX (Vocus) August 12, 2010
Leigh Anne and Sean Tuohy, the inspiring couple featured in the move The Blind Side, and authors of In a Heartbeat, will be featured on Total Career Success, an Internet show on VoiceAmerica Talk Radio Network, at 11 a.m. Central on Monday, August 16. The show is designed to inform listeners and encourage them to achieve their career goals by featuring experts and business leaders to provide advice on job search and career advancement. They will share their extraordinary journey of faith and love with unforgettable lessons about the power of giving. The Tuohys' deeply inspiring story of a family that makes giving a way of life and the huge blessings that decision has brought to them, demonstrates the ways we can all make a difference in our own communities. Just a few of the lessons in generosity from the Tuohys include:
•If you can't give something big, give something small.
•Get one, give one - when you receive something, give part of it away.
•Giving does not mean enabling—before you give intelligently, you have to learn the value of a dollar.
•Generosity starts at home.
First came the bestselling book, then the Oscar-nominated movie: the story of Michael Oher and the family who adopted him has become one of the most celebrated true stories of our time. The Blind Side—both the New York Times #1 bestseller and the Hollywood blockbuster—introduced the world to Leigh Anne and Sean Tuohy, the Memphis couple who was out for a morning drive when they saw young Michael Oher walking alone on the side of the road. They stopped the car that day, and their lives changed in a heartbeat.
The Tuohys believe The Blind Side was so successful because people see themselves in the story and realize that they too could make a difference. They wrote In a Heartbeat so that others can know that they can make a difference, that they can do something—big or small—to change someone's life for the better. The Tuohys' goal is not so much to tell their own story but to show others how they can make a difference, one person at a time.
Leigh Anne Tuohy said, "There are a million Michaels. Not every kid has the potential to become a star player in the NFL, but that kid may be the person who grows up to cure cancer, or who becomes a great husband or wife to someone."
Sheryl Dawson, co-host shared. "Not everyone has the resources to do something big like adopt a child, and when we are faced with disasters on the magnitude of the oil spill in the gulf, we often feel helpless and end up doing nothing. The Tuohys share how each one of us can adopt a giving attitude that not only positively impacts others in small ways, but changes the giver's life for the better as well."
Ken Dawson, Total Career Success show host added, "The Tuohys' compelling, funny, and profoundly inspiring voices encourage readers to move past the no in their heads and follow the yes in their hearts to see how—in a heartbeat—anyone can harness the power of giving to change the world."
Dawson stated, "The Tuohys taught Michael what this book teaches all of us: Give love and you will always get it back."
To listen to the broadcast, please visit voiceamerica.com and click on the Total Career Success icon. The show will air live at 9 – 10 a.m. Pacific time on August 16 and will then be available as an archive on the web site or to be downloaded to MP3 players and cell phones, or from iTunes http://www.itunes.com/podcast?id=311541702
For 7 free videos on career transition for boomers and every generation, visit http://www.betterjobbetterlife.com
About Leigh Ann & Sean Tuohy
Leigh Anne Tuohy grew up in Memphis and graduated from the University of Mississippi, where she met her future husband; shw now owns an interior design company. Sean Tuohy grew up in New Orleans and played professional basketball for a summer after college; he now owns more than seventy restaurant franchises. The Tuohys live in Memphis but travel all over the country speaking about their family, their faith, and how each of us can make a difference in the world. Read more at makingithappenfoundation.com
About Total Career Success
Total Career Success, which is broadcast on VoiceAmerica, the world leader in Internet Talk Radio, aims to engage listeners in new ways of thinking about their potential, their goals, and their future. The show hosts are Ken and Sheryl Dawson, principals of Total Career Success, Inc. and authors of Job Search: The Total System, 3rd edition. They have served corporations in outplacement and career development as well as talent management optimization for 30 years in their consulting firm Dawson Consulting Group. The show presents guests who are experts in their fields to share the lessons they have learned in succeeding in their various areas of excellence and to discuss tips about a broad range of career issues, from specific career opportunities, to industries and workplace changes, to financial and career advancement considerations. To access their free job search and career transition video series visit http://www.betterjobbetterlife.com For more information, visit totalcareersuccess.com.
# # #