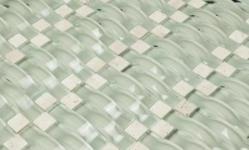 HomeThangs has introduced a new line of glass mosaic tile by Martini Mosaic - unique backsplash tiles to go with any style kitchen or bathroom and fit any budget. Also, HomeThangs presents DIY tips on how to install it all on your own.
(PRWEB) July 10, 2012
HomeThangs.com has made their goal to deliver the right product to the consumer, with that in mind, shopping and home design tips, as well as special product selections are being introduced.
HomeThangs has introduced a new line of glass mosaic tile by Martini Mosaic - unique backsplash tiles to go with any style kitchen or bathroom and fit any budget. Also, HomeThangs presents DIY tips on how to install it all on your own.
Modern materials and techniques have moved tiling solidly into the realm of the DIYer. While laying tile flooring is something probably best left to a pro if one hasn't had any prior experience, installing a mosaic tile backsplash is a quick and easy weekend project that can dramatically increase the appearance of the kitchen or bathroom and help protect the walls from moisture.
While plain drywall is susceptible to water damage, stone or glass tile like the tile by Martini Mosaic resists and repels water and can help prevent the buildup of mold and mildew. This is important for the area directly behind a sink, especially a kitchen sink, which is particularly prone to getting splashed.
Traditionally, mosaic meant intricate designs and detailed planning before one could even think about laying the tile. Now, one can buy sheets of tiles in beautiful, bold, complimentary or corresponding colors, already arrayed in a pattern and secured with a fine mesh, such as the Berry Wine tile by Martini Mosaic. This leaves less room for personalized design, but guarantees a professional looking finish. The sheets usually come in about one foot squares designed to interlock at the edges. Stacked tiles will have flat edges all the way around, but staggered brick-style tile sheets like the one above will have two flat edges and two jagged ones that fit together. Either way, the sheets can be easily trimmed down to fit the space.
The procedure is essentially the same as it would be for a regular tiling project.
1. The surface has to be clean and very dry. Any existing tile or paint has to be removed.
2. If the tile is expected to see a lot of water, installing a concrete backing board (which usually just needs to be screwed in) is recommended.
3. The space has to be measured accurately to know exactly how many tile sheets are needed, and how to arrange them best to minimize cutting.
4. The mosaic tile can be installed either way - vertically, like these Aria Glass And Steel tiles, as well as horizontally, but it might require more cutting to get an even top edge.
5. Choosing moderate days (50-70 degrees or so) with mild humidity is preferable, as well as having and all the materials at room temperature, it will ensure that everything sets properly.
6. First, a layer of tile adhesive or mortar compound has to be spread over the area that's about to be tiled, gradually spreading and thinning it down to about 1/8″. Then, a sheet of tile has to be pressed mesh-side down firmly into place, sure the tiles are secure.
7. Spacing has to be double checked at the seams between the sheets – especially if the edges are staggered, like those on the Blocco Fireberry Tile by Martini Mosaic, as they might need to be flipped to alternate properly, and can be a little harder to space. Once everything is lined up, the tiles should be pressed gently into the adhesive with a grouting float placed halfway on each sheet to unify the edges.
8. Sometimes tile sheets come with paper covering the tile faces to prevent them from becoming damaged during transportation and installation. After 15-30 minutes after installation the paper should be gently sprayed with water from a spray bottle. Once the water is absorbed, the paper can be peeled off easily.
9. After several hours after installation, crevices should be gently cleaned from the excess adhesive or mortar, to ensure even grout coverage later on.
10. After 24 hours, grout can be applied. The grout has to be mixed adding the powder to the liquid rather than the other way around. The grout should stick to a float held upside down, and be the consistency of toothpaste.
11. The grout has to be spread with a grout flow at a 45 degree angle, pressing the grout firmly in between the tiles until it's packed firm and about even with the tile surface. It needs to be worked in 10 minute sections, wiping away excess grout as with a damp sponge to ensure that it doesn't dry onto the tiles, and to make sure the grout lines are even and smooth. Any remaining film can be washed away with a grout haze remover within 30-40 minutes, but one shouldn't wait much longer than that.
12. After 2-3 days when the grout has dried, it has to be sealed with a grout seal, which helps preserve the grout and blocks water absorption. Usually, sealer needs to be reapplied 2-3 times to make sure the backsplash is 100% water tight. Any excess should be wiped off immediately with a dry paper towel. At least 12 hours has to be allowed before the new backsplash can be exposed to water.
HomeThangs.com is not only a home improvement superstore, it also provides expert design tips and a comprehensive shopping guide, taking the ideas from professional interior designers, and offering tips to the consumers on how to pick the products to best suit their needs.