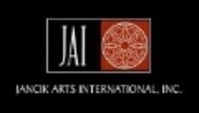 We depicted all of the symbols in hand-cut bevels -- It was very challenging
ATLANTA & OCALA, Fla. (PRWEB) March 17, 2008
JAI is owned and operated by Angelique Jackson and JoAnn Jancik - The two met in Atlanta at Perimeter College, where JoAnn taught and Angelique was a student -- What began in 1978 as a hobby has evolved into a thriving, global business. For three decades these gifted artisans have created breathtaking glass art, working closely with architects, interior designers, art consultants and home owners all over the world. They also go on location for each installation.
Jancik Arts designs pieces for both commercial and high end residential environments, particularly for the travel/hospitality, and leisure/entertainment industries. More than 80 percent of their business is commercial. Clients include: Epcot Center, Disney World (Orlando, FL); Princess Cruises (Italy, France, Japan); Royal Caribbean Cruise Line (Portugal); Mormon Temple, Latter-Day Saints (Santo Domingo, Dominican Republic and Orlando, FL); U.S. Post Office (El Paso, TX); Floridian Golf Course (Stuart, FL), among others.
Each design is one of a kind and registered with the Library of Congress. To date, JAI has designed pieces for 16 cruise ships and is currently working on number 17, The Ruby Princess.
To view the slideshow of JAI's creations, go to http://www.jancikarts.com and click on the GLASS icon on the left.
In addition to stained glass, JAI also designs impressive metal sculptures such as the Royal Caribbean Cruise Line Space Station Playroom, Magnolia Gate and Heron Flight Sculpture. Click here to view some of these pieces: http://jancikarts.com/metal/metal_slide.html
The Artists
Angelique and JoAnn have earned a reputation for creativity and reliability -- By interpreting each client's needs they are able to render pieces that reflect the client's unique vision. Their business philosophy: Provide emotionally appealing, full service art glass products on schedule and within budget. Since day one, they have achieved this goal, 100 percent.
Angelique is JAI's President and Chief Designer and works out of her studio in Clayton, GA. She creates each design by hand without the use of a computer. Angelique is an award-winning artist/designer, and schooled draftsperson -- She trained in steel fabrication with Ken Williams, owner of Southern Metals, Inc.
JoAnn is JAI's Master Glass Fabricator -- She cuts and assembles each piece of glass by hand, in her studio, which is located in a large horse barn in Ocala. JoAnn earned a Master's Degree in Education from the University of Southern Mississippi where she also completed post graduate work. She trained in the field with David Clymer, fourth generation bevel master craftsman.
"Glass evokes deep emotion. It's a spiritual experience," noted Angelique. "Working with glass is not just a profession for us. We draw personal satisfaction from exploring what glass can be -- We love working together and we love what we do," added JoAnn.
From Horse Barn in Ocala to Atrium Aboard the Emerald Princess. . .
First Decade
During their first 10 years, Angelique and JoAnn built up their portfolio by producing stained glass structures primarily for private residences. "Our first clients felt the passion that we had for our craft and they supported us," noted Angelique.
It was during this first decade that JAI had an opportunity to create their first large scale project, for a Catholic church in Florida -- The artists designed and built 2 beveled art glass curtain walls, measuring 8 ft X 50 ft each, a first in the history of their trade. No color was used because the priest wanted the colors of real flowers outside to shine through. "We depicted all of the symbols in hand-cut bevels -- It was very challenging," added JoAnn.
Second Decade
The next decade (1988 - 1998), was marked by JAI's first ceiling dome for a private residence in Jackson, FL -- This was a true turning point and further differentiated the company. This period of time was also when the company got involved with the cruise ship industry, which catapulted the business to an international level -- The first ship JAI designed was the Sun Viking, by Royal Caribbean Cruise Line.
Third Decade
Since the late 90s, JAI has continued to grow and evolve. The company plans to extend its work in hospitality. "Cruise ships are hotels on the water, so this is a natural progression for us," Angelique said. "Our goal is to do more business in the U.S. and Europe -- We'd also like to venture into the Middle East."
About Jancik Arts International (JAI), Inc.
Since 1978, Jancik Arts International, Inc. (JAI) has emerged as a leader in custom design, production, and installation of interior vertical glass and stained glass dome structures for world-renowned travel, leisure and residential environments.
Jancik Arts earned the International Award for Women in Design and the Design Journal's Platinum Award for Design Excellence. The company has been featured in publications such as Architectural Digest, Southern Living, and Glass Craftsman. JAI is a member of NEWH (Network of Executive Women in the Hospitality Industry) and SGAA (Stained Glass Association of America).
For more information, please visit the website at http://www.jancikarts.com or call 1-800-254-1593.