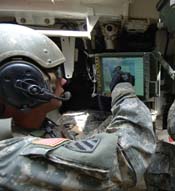 As manufacturing techniques and components continue to improve, our customers have more options than ever before.
Austin, TX (PRWEB) May 10, 2012
With the steady increase in touch panel and cover glass demand, touch screen manufacturers are continuously searching for better, stronger and harder glass materials to boost product durability, while reducing breaking and scratching. To help OEMs and integrators identify the right glass for their display, touch screen manufacturer, Touch International has released its latest whitepaper, Examining Glass Substrates: An Insider's Guide to Stronger and Scratch Resistant Glass.
"Choosing the right glass substrate for cover lens and touch products can be difficult and often varies by project," explains whitepaper author and Touch International Chief Technology Officer, Gary L. Barrett. "As manufacturing techniques and components continue to improve, our customers have more options than ever before. While this is to their advantage, it is important to identify which glass is best suited for each product."
Glass Substrates Covered in this Whitepaper:

Soda-Lime Glass
Chemically Strengthened Glass
Alkali-Alumina-Silicate Glass
Tempered Glass
Sapphire Glass
Questions Answered Include:

How these glass products made?
What are the fundamental differences between each product?
Why would one choose one glass over another?
Which substrates are most conducive to touch panel and cover lens manufacturing?
To learn more about choosing the right glass substrate for your product, download Touch International's free whitepaper at http://www.touch-intl.com/literature/Glass-Substrates-Whitepaper.html
About Touch International
Touch International is the leading manufacturer of specialty touch screens and display enhancement windows, and is the largest touch producer in North America. The company is world-renowned for its expertise in optically clear touch panels, EMI filter technologies, and custom touch screen designs for military, aerospace, medical, transportation and retail applications. Touch International was first to produce the Apple iPhone-type projected capacitive touch screen, and also builds resistive sensors and glass filter products used in touch screens, display windows, anti-reflective and anti-vandal filters. The company is headquartered in Austin, Texas and has complementary sales and manufacturing facilities in Europe and Asia.