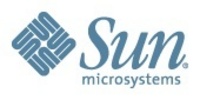 Sun bet on open source as an enterprise business model years ago and the adoption curve we're seeing in 2008 validates this business and financial model. Companies from around the globe and from all business sectors are shifting to open source solutions that include Sun's open source Java(TM) software and OpenSolaris as the operating system
SANTA CLARA, Calif. (PRWEB) September 9, 2008
"Sun bet on open source as an enterprise business model years ago and the adoption curve we're seeing in 2008 validates this business and financial model. Companies from around the globe and from all business sectors are shifting to open source solutions that include Sun's open source Java(TM) software and OpenSolaris as the operating system," said Rich Green, executive vice-president, Software, Sun Microsystems, Inc.
Stésud: Open Source Makes Sense
When it identified that its existing software infrastructure needed refreshing, Belgium-based Stésud looked to Java as the technology upon which to build the company's new platform. An ERP provider with eGovernment clients that include the Belgian government, Stésud evaluated several solutions and selected Sun's GlassFish application server. As part of this multi-million dollar deal, Stésud also employed Sun's MySQL Enterprise(TM) subscription, allowing the company to dependably migrate to a more scalable and reliable Web database architecture for the future. Selected for its competitive pricing and performance levels, this deployment will allow Stésud to run its existing applications, in addition to new ones that it previously would have been unable to support.
"Our customers expect and demand the highest levels of software availability and performance imaginable, considering that Stesud's ERP solution is central to the functioning of major businesses and even governments," said Benoit Lemaire, CEO of Stésud. "Java-based GlassFish was the first piece of the puzzle we identified to meet our stringent new infrastructure requirements. As soon as Sun acquired MySQL, we decided to employ it as our new database rather than Oracle. With Sun behind both GlassFish and MySQL, it was the best open source infrastructure combination for our needs and for our customers' operations."
Wotif.com, a leading Web site for business and leisure travelers to find last-minute discount bookings, selected Sun's MySQL database and GlassFish Enterprise Server to accommodate the site's growing user base. With more than three million users visiting the site on a monthly basis and 200,000 making travel reservations each month, Wotif.com needed a highly scalable and reliable platform to power its site. After evaluating several open source providers, Wotif.com selected Sun technology after a slew of tests the company ran, demonstrating the solutions' stability and performance capabilities.
GlassFish, an enterprise-quality Java(TM) EE 5 application server that offers advanced clustering, centralized administration, and best-in-class performance is one of the leading open source application servers in the industry today. MySQL is one of the world's most popular open source database software. Many of the world's largest and fastest-growing organizations use MySQL to save time and money powering their high-volume Web sites, critical business systems and packaged software. For more details on these products, visit: http://www.glassfish.org and http://www.mysql.com.
As a proud sponsor of global Software Freedom Day on September 20 (http://softwarefreedomday.org/about), Sun is calling for community members and Sun employees across the world to participate in a global education program designed to improve awareness around the importance and benefits of open source technologies. These technologies include OpenSolaris(TM), OpenOffice.org(TM), Open JDK, NetBeans(TM), MySQL, GlassFish, PostgreSQL and OpenSPARC(TM). For more on Sun's open source offerings and Software Freedom celebration, please visit: http://www.sun.com/softwarefreedom.
About Sun Microsystems, Inc.
Sun Microsystems develops the technologies that power the global marketplace. Guided by a singular vision -- "The Network Is The Computer(TM)" -- Sun drives network participation through shared innovation, community development and open source leadership. Sun can be found in more than 100 countries and on the Web at http://sun.com.
Sun, Sun Microsystems, the Sun Logo, MySQL, Java, GlassFish, OpenSolaris, OpenOffice.org, NetBeans, OpenSPARC and The Network Is The Computer are trademarks or registered trademarks of Sun Microsystems, Inc. and its subsidiaries, in the United States and other countries. All SPARC trademarks are used under license and are trademarks or registered trademarks of SPARC International, Inc. in the United States and other countries. Products bearing SPARC trademarks are based upon an architecture developed by Sun Microsystems, Inc.