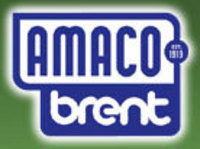 Indianapolis, IN (PRWEB) December 28, 2009
AMACO/Brent has redesigned the 2010 catalog which features over 4000 products into a clay art primer for teachers. The new catalog is divided into 3 sections: Safe Products for Full Firing Clay Programs, Safe Products for Non-Firing Art Programs, and Necessary Tools & Supplies. AMACO takes its customers step-by-step through ceramic clays, specialty glaze pencils and chalks available only through AMACO, to low fire and mid-fire cone 5-6 glazes, through wheel throwing and kiln firing. Then AMACO concludes the 2010 catalog with all the clay and sculpting tools needed in the classroom or studio.
The firing products are highlighted by 584 premium lead free glazes, the most trusted glazes purchased by schools, because of their reliability and consistency of results which is important for successful outcomes for students. The bright colors and earthenware effects of AMACO glazes react differently on a variety of clays, and the new AMACO 2010 catalog shows teachers how to choose clays, glazes, wheels and kilns. In addition AMACO makes Brent potter's wheels, the best engineered wheel in the world which is why it's the most popular in schools and professional studios. Brent wheels often perform as long as 30 years, just like AMACO square kilns! The recently invented QuickCenter™ helps teachers get a number of kids proficient at centering clay, so that once they feel 'center" they can throw a pot without any help.
With the economy hindering art budgets, AMACO has begun highlighting non-firing pottery supply products in an all-new section that offers teachers air dry clays, including new Cloud Clay™ in 8 colors, and modeling and sculpting compounds like Sculptamold and Claycrete which are used for sculpture, dioramas and topographical maps, puppetry and marionettes, drama scenery and props. Another modeling medium becoming popular in school catalogs such as Blick is Friendly Plastic® Designer Sticks which can be used to embellish masks, some of which are molded from Friendly Plastic® Pellets, a staple product for scientific experiments, scale models and professional costume departments. Now, AMACO carries Balsa-Foam carving blocks which can be cut as easily as slicing butter and paints up just like wood. Balsa-Foam has been used for scale models for architecture, school dioramas and train sets, and was even used to create the set design for movies like Saving Private Ryan. Balsa-Foam® also can be used to create custom stamps for applying ceramic glazes in an image transfer process that is easier than making linoleum or wooden blocks for printing.
The new AMACO/Brent catalog for 2010 refers teachers to the AMACO.com website where art lesson plans and techniques are available for most of the AMACO product line. An additional online craft library also helps teachers who are buying art 'n craft materials and modeling tools from stores such as Hobby Lobby, Michael's and Jo-Ann's. Because so many art teachers are taking over classrooms without a formal education in ceramic arts and wheel throwing, the new AMACO/Brent catalog strives to educate teachers about clay arts.
For further information on the 2010 catalog or to learn more about the supplies available through the American Art Clay Company, visit http://www.AMACO.com, or call (800) 374-1600.
##