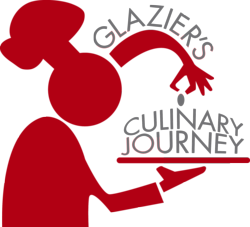 When I walked in today, I noticed it wasn't a normal food show.
Houston, TX (PRWEB) August 08, 2012
Glazier Foods Company set unprecedented standards in culinary exploration in April of 2012 with Glazier's Culinary Journey. Preconceptions about food, about customers and about business were transformed. On September 12, 2012, they are going to do it again. This is not a food show, but an interactive journey of culinary exploration. Glazier's top suppliers will be on hand to prepare new dishes that will inspire restaurants to transform their menu items. One of the featured suppliers in attendance will be Mims Meat Company; the perfect solution for fresh custom-cut protein options. Consumers have a more refined palate; they have more choices and do not have to patronize any one restaurant. Attending Glazier's Culinary Journey will provide the knowledge restaurateurs need to impress customers, while optimizing and reducing costs to make business more profitable. Registration is open until August 31, 2012! Come explore, learn, and have conversations with experts that will take your business to the next level.
About Glazier Foods Company
Glazier Foods Company, founded in 1936, is a leading foodservice provider and one of the largest full-line independent distributors in the nation, with more than 16,000 National Branded items in stock. They service restaurants, schools, sports & entertainment operators, daycare centers, hospitals, health care facilities and many more. Their headquarters and distribution center is located in Houston, Texas with a second distribution center in Dallas, Texas. Known for their legendary service, they continue to honor their commitment to ensure the success and satisfaction of their customers, suppliers and employees.