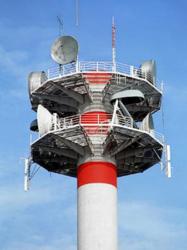 GL has provided technical and engineering support to obtain FCC licenses for a large number of commercial, cellular, transit, and public safety land mobile radio operators nationwide.
Gaithersburg, MD (PRWEB) July 17, 2012
GL Communications Inc. a leader in providing PC-based test, analysis and simulation products and consulting services to the worldwide telecommunications industry, conveyed today the availability of its FCC Licensing and Engineering Services for corporations working in the telecommunications space.
Speaking to the press, Mr. Vijay Kulkarni, CEO of the company said, "One of the key functions of FCC is to insure that radio/wireless communications services of various operators operate free of interference from one another. Parameters that influence potential interference include frequency of operation, guard band, modulation techniques, RF output power, receiver sensitivity, emission designators, antenna orientation, distance to adjacent repeaters, path profile, etc. Operators need to insure that technical parameters of radio systems fall within specific FCC guidelines.
For example, FCC has allocated 50 MHz bandwidth for public safety applications in 4.9 GHz band spread over 18 channels, ranging from 1 MHz to 5 MHz in channel width. Types of licenses one can obtain in this band are general, primary, secondary, permanent fixed point-to-point, etc. Approach to obtaining an FCC license will depend on the application. Therefore, understanding the needs, technology and bandwidth requirements is important."
He added, "Any agency licensed by the FCC will have the right to use the entire 4940-4990 MHz frequency band. Therefore, interference is a matter of concern in this band due to multiple agencies sharing the spectrum in a given area. The interference can, however, be minimized or possibly be even eliminated with proper frequency planning, system design, and use of good directional antennas. Generally, multiple agencies work together in finding a technical solution to resolve interference issues, if any, and many jurisdictions have set up Regional Planning Committees to coordinate frequency planning.
Obtaining a license is a pre-requisite to commence services in licensed frequency bands and it is a highly specialized task requiring tremendous amount of engineering. Operators need to submit a variety of information and supporting documents."
Mr. Kulkarni further added, "GL has provided technical and engineering support to obtain FCC licenses for a large number of commercial, cellular, transit, and public safety land mobile radio operators nationwide. Applications include point-to-point line of sight, cellular/PCS, Wi-Max/ Wi-Fi/WLAN.
GL has also developed in-house a variety of design tools that are necessary for analysis and contour studies as per FCC rules and regulations 47 CFR (Code of Federal Regulations)."
Important FCC Licensing Services:
·FCC applications 601 and exhibits filings on-line at the FCC's Universal Licensing System
·Engineering exhibits and waivers request for justification of spectrum usage
·Narrowband implementation planning of T-band to meet the FCC mandate of 2013
·Service area boundary contours development using Carey Model R-6406 and TV Model R-6602 propagation curves for 470-512 MHz. Other frequency bands for radio applications are 700 MHz, 800 MHz, 900, MHz, Cellular and PCS bands
·Wi-Max system design services ranging from licensed to unlicensed spectrum (700 MHz to 6 GHz) and FCC licensing as applicable
·FCC application parameters to APCO for frequency coordination at on-line site SpectrumWatch
·FCC re-banding of 800 MHz NPSPAC to create a more efficient public safety spectrum
About GL Communications Inc.,
Founded in 1986, GL Communications Inc. is a leading supplier of test, monitoring, and analysis equipment for TDM, Wireless, IP and VoIP networks. Unlike conventional test equipment, GL's test platforms provide visualization, capture, storage, and convenient features like portability, remotability, and scripting.
GL's TDM Analysis & Emulation line of products includes T1, E1, T3, E3, OC-3, OC-12, STM-1, STM-4, analog four-wire, and analog two-wire interface cards, external portable pods, and complete system solutions. Capabilities include voiceband traffic analysis and emulation across all traffic types (voice, digits, tones, fax, modem), all protocols (ISDN, SS7, GR-303, Frame Relay, HDLC, V5.X, ATM, GSM, GPRS, LTE, etc.), and with capacities up to thousands of channels. Our newest products provide astonishing capacity and capture capability up to and including gigabit speeds.
GL's VoIP and IP products generate / analyze thousands of calls and traffic simultaneously with traffic types such as frames, packets, voice files, digits, video, tones, noise, and fax. Almost all codecs are supported including G.711, G.729, AMR, EVRC-A, B, C, GSM, iSAC, and many more. Additional features include visual analysis, real-time listening, and recording. The product line also includes Ethernet / IP Testing capability that simulates and checks frame transport and throughput parameters of Ethernet and IP networks, including delay, errors and other impairments.
GL's Voice Quality Testing (VQT) product line complements all of GL's products. Using ITU-standard algorithms (PAMS, PSQM, and PESQ), GL's VQT provides a widely accepted solution for assessing voice quality in the telecom industry. Voice Quality Testing across multiple networks (T1, E1, T3, E3, OC-3, OC-12, VoIP, Wireless, and Landline) is available.
GL's Wireless Products perform protocol analysis and voice quality assessment on GSM, CDMA, UMTS, and LTE networks. Connections can be made to any wireless phone with automated call control, GPS mapping and real-time signal measurements.
GL's Echo Canceller testing solutions provide the broadest range of simulation and analysis, including line and acoustic echo. GL's compliance testing per G.168. G.167 and P.340 across TDM, IP, VoIP and Wireless networks is widely accepted in the industry.
GL's wireless VQT solutions help assessing impairments to voice quality such as poor mobile phone quality, voice compression and decompression algorithms, delay, loss and gain in speech levels, noise, acoustic and landline echo, and other distortions are easily assessed and accurately measured.
GL's Handheld data testers can test a wide variety of communications facilities and equipment including T1, fractional T1, E1, fractional E1, T3 and E3 modems, multiplexers, CSU, DSUs, T1 CSUs, DTUs, NTUs and TIUs and more. The testers provide convenience, economy, and portability for almost any interface, including RS232, RS-422, RS-530, X.21, T1, E1, T3, E3, and many others.
GL's Network Surveillance and Monitoring products include Probes for TDM, IP, VoIP, ATM, and Wireless networks. An open standards based approach provides a scalable, feature rich, real-time access to network characteristics. Centralized or distributed access, efficient transport and database loading allow compatibility with 3rd party and standards based monitoring systems.