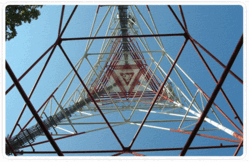 Our project management expertise span full spectrum of telecom domain viz., public safety 700 MHz/800 MHz microwave systems, cellular systems, tunnel radio telecom systems, simulcast UHF land mobile radio system, fiber optic communications and more.
Gaithersburg, MD (PRWEB) July 24, 2012
GL Communications Inc. a leader in providing PC-based test, analysis and simulation products and consulting services to the worldwide telecommunications industry, conveyed today its Telecom Project Management Services.
Speaking to the press, Mr. Vijay Kulkarni, CEO of the company said, "Successful management of a project would lead to resource optimization and better execution. As one definition goes, project management deals with systematic planning and organizing to accomplish a specific, usually, a one-time effort. Specifically, project management seeks to: define project scope, goals and objectives, Identify and specify tasks/sub-tasks, estimate resource requirements, Identify and allocate resources, prepare and execute a project plan and the challenge of completing project within the stipulated time and budget."
He added, "Project management of a typical telecommunications system or a network would involve managing numerous tasks successfully. For example, an outdoor telecom construction, say a microwave tower or a shelter construction, would include: site survey, OSF review, deliverables, project review, co-ordination and inspection and commissioning and while executing aforementioned tasks the role of a good project management in successful execution of a project cannot be over-emphasized."
Mr. Kulkarni further added, "Our project management expertise span full spectrum of telecom domain that comprises viz., public safety 700 MHz/800 MHz microwave systems, cellular systems, tunnel radio telecom systems, simulcast UHF land mobile radio system, fiber optic communications system, train control systems and station communication equipment cabinets and more. Our project management expertise greatly benefited customers and we have impeccable record of completing projects efficiently, on time and under budget."
About GL Communications Inc.,
Founded in 1986, GL Communications Inc. Provides technical consulting, engineering and testing services in wireless, telecom, and IT disciplines. Our customers include telecom wireless and landline carriers, mass transit and public safety systems nationwide. We have designed hundreds of wired and wireless telecom network systems over the past 23 years.
GL is a DBE/MBE firm certified by Maryland's Department of Transportation (MDOT), Washington Metropolitan Area Transit Authority (WMATA), Virginia Department of Transportation (VDOT), and South Eastern Pennsylvania Transportation Authority (SEPTA).
GL's TDM Analysis & Emulation line of products includes T1, E1, T3, E3, OC-3, OC-12, STM-1, STM-4, analog four-wire, and analog two-wire interface cards, external portable pods, and complete system solutions. Capabilities include voiceband traffic analysis and emulation across all traffic types (voice, digits, tones, fax, modem), all protocols (ISDN, SS7, GR-303, Frame Relay, HDLC, V5.X, ATM, GSM, GPRS, LTE, etc.), and with capacities up to thousands of channels. Our newest products provide astonishing capacity and capture capability up to and including gigabit speeds.
GL's VoIP and IP products generate / analyze thousands of calls and traffic simultaneously with traffic types such as frames, packets, voice files, digits, video, tones, noise, and fax. Almost all codecs are supported including G.711, G.729, AMR, EVRC-A, B, C, GSM, iSAC, and many more. Additional features include visual analysis, real-time listening, and recording. The product line also includes Ethernet / IP Testing capability that simulates and checks frame transport and throughput parameters of Ethernet and IP networks, including delay, errors and other impairments.
GL's Voice Quality Testing (VQT) product line complements all of GL's products. Using ITU-standard algorithms (PAMS, PSQM, and PESQ), GL's VQT provides a widely accepted solution for assessing voice quality in the telecom industry. Voice Quality Testing across multiple networks (T1, E1, T3, E3, OC-3, OC-12, VoIP, Wireless, and Landline) is available.
GL's Wireless Products perform protocol analysis and voice quality assessment on GSM, CDMA, UMTS, and LTE networks. Connections can be made to any wireless phone with automated call control, GPS mapping and real-time signal measurements.
GL's Echo Canceller testing solutions provide the broadest range of simulation and analysis, including line and acoustic echo. GL's compliance testing per G.168. G.167 and P.340 across TDM, IP, VoIP and Wireless networks is widely accepted in the industry.
GL's wireless VQT solutions help assessing impairments to voice quality such as poor mobile phone quality, voice compression and decompression algorithms, delay, loss and gain in speech levels, noise, acoustic and landline echo, and other distortions are easily assessed and accurately measured.
GL's Handheld data testers can test a wide variety of communications facilities and equipment including T1, fractional T1, E1, fractional E1, T3 and E3 modems, multiplexers, CSU, DSUs, T1 CSUs, DTUs, NTUs and TIUs and more. The testers provide convenience, economy, and portability for almost any interface, including RS232, RS-422, RS-530, X.21, T1, E1, T3, E3, and many others.
GL's Network Surveillance and Monitoring products include Probes for TDM, IP, VoIP, ATM, and Wireless networks. An open standards based approach provides a scalable, feature rich, real-time access to network characteristics. Centralized or distributed access, efficient transport and database loading allow compatibility with 3rd party and standards based monitoring systems.