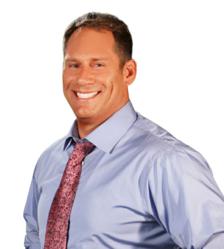 Glen Lerner Injury Attorneys is proud to be a Diamond Sponsor of the fourth annual Romanian Heritage Festival.
Chicago, IL (PRWEB) June 04, 2013
Glen Lerner Injury Attorneys announce that they are proud to support the Romanian Community of Illinois by being a Diamond Sponsor of the fourth annual Romanian Heritage Festival located in the Chicago suburb of Niles, Illinois, June 15 – 16, 2013 from 1 pm – 11 pm. The two day festival includes parades, activities for kids and a variety of Romanian food options (some of which is cooked on The World's Largest Grill). Proceeds raised from the sale of food and beverages will be used to support other not-for-profit charitable and / or religious organizations in the community.
"We are proud to take part in the Romanian Heritage Festival," stated Personal Injury Attorney, Glen Lerner. "It's great to be involved in a community event that shares a portion of its success by giving back to local not-for-profits and charitable groups. "
For more information regarding the private VIP event to be held on June 14, volunteer opportunities, admission fees and parking, go to http://www.romanianheritagefestival.org or call (847) 477-3498.
About Romanian Heritage Festival
The main purpose of the Romanian Heritage Festival is to celebrate, preserve and promote the Romanian heritage, culture and traditions in the Chicago metropolitan area. The organizing of this festival is a community effort that involves numerous Romanian-American organizations, churches, businesses and individuals, all of whom have a common interest in showcasing some of the best Romanian traditions in a metropolitan area that is ethnically rich and diverse. Connect on Facebook by searching for Romanian Heritage Festival ("Origini Romanesti") - Chicago, Niles, Il.
About Glen Lerner National Law Firms
Glen Lerner Injury Attorneys started over 20 years ago in Las Vegas, Nevada. The personal injury law practice has since expanded across the nation with affiliated partner attorneys located in the States of Nevada, Arizona, Minnesota, Illinois, Louisiana and Florida. Glen Lerner law offices are able to help victims with personal injury, BP oil spill, military injury group life insurance and class action medical / product liability claims. For additional information, visit http://www.getglen.com or call 1 (800) GET-GLEN (438-4536).
Get social with Glen Lerner Injury Attorneys Chicago. Like their Facebook page at facebook.com/GlenLernerChicago or follow them on Twitter at twitter.com/glenlerner.