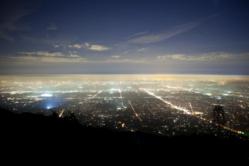 Glendale, CA (PRWEB) August 21, 2012
The Glendale real estate market has had quite a year. When compared to the previous quarters and years, Glendale has experienced many interesting market shifts and trends. The experts at Red Blue Realty offer their analysis of Glendale's summer housing market, and then speculate where the market might go.
Condominiums
In August of 2011, there were about 160 condos for sale Glendale; this month, there are around 75 condos available. Due to this decreased supply and other factors, the median list price of condos in Glendale has increased by roughly 17% since this same time last year. Surveys carried out by Red Blue Realty seem to indicate that many condo owners are holding out until property values increase further.
Single Family Homes
In contrast to the condominiums, there have been many Glendale homes for sale this summer. While it is true that fewer homes are listed when compared to this time last year, almost 60 homes sold this July compared to last year's 44 homes sold. Single family homes in the $200,000 to $600,000 price range tend to sell very quickly. The upper-end market for Glendale single family homes has, however, had more difficultly when it comes to selling homes. It remains to be seen how this trend will develop.
Distressed Properties
Last month, roughly 35-45% of homes sold in Glendale were distressed properties -- in other words, they were short sales or in foreclosure. Condos make up the majority of distressed Glendale real estate.
Nevertheless, the amount of distressed properties -- whether they be condos or single family homes -- has decreased since this time last year. Investors seem to be taking advantage of every deal they can find in the slow market in hope of the economy turning around in the near future.
Where to Next?
While it is important to factor in Glendale's shadow inventory as well as seasonal real estate cycles, it's doubtful that the overall housing prices in Glendale will dramatically decrease in the near future. When considering Glendale's housing prices, however, it's important to note that they vary from area to area.
The prices of most upper-end Glendale homes for sale will only fully recover alongside the Californian economy. Judging by past data and barring a catastrophe, housing prices in Glendale should at least remain stable.
For those interested in buying, selling, or learning more about real estate in Glendale, contact Christopher Rosiak at Red Blue Realty today for the perfect Glendale real estate agent!
Website: RedBlueRealty.com
Email: Contact (at) redbluerealty (dot) com
Phone Number: 1 - (855) 66-RBREALTY or 1- (855) 667-2732
Also, be sure to check out Red Blue Realty on Facebook or Twitter and get social!