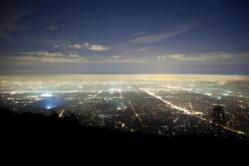 Glendale, Ca (PRWEB) August 24, 2012
With the summer buying season coming to a close, Glendale still has over 200 properties available for sale. For those who are considering purchasing real estate, Red Blue Realty presents 3 great perks that come with living in Glendale.
Although this was a good summer for the real estate market, there are still over 200 Glendale homes for sale. Prospective buyers should consider purchasing their home this fall or winter, because decreased demand not only means decreased competition but also decreased listing prices.
With so much to do, Glendale is a beautiful and affluent community that should be towards the top of any buyer's list.
The Los Angeles Zoo and Botanical Gardens
Just a short drive from Glendale is the fantastic Los Angeles Zoo and Botanical Gardens. The Zoo itself is, in the words of its website, "home to more than 1,100 animals from around the world, representing more than 250 different species, many of which are endangered in the wild." Those who own Glendale real estate can easily visit all of the L.A. Zoo's amphibians, birds, invertebrates, mammals, and reptiles.
While it is true that most people come to see the animals, what is often overlooked is "the vital connections between the fauna and the flora." The Botanical Gardens have an incredible assortment of rare, beautiful and exotic plants. After all, "the plants that provide food, shade, and even entertainment are every bit as important as the animals -- a fact that is as crucial in the wild as it is in the Zoo."
The Los Angeles Zoo and Botanical Gardens is a wonderful place to spend the day for people of all ages.
Restaurants
Glendale real estate allows easy access to remarkable and ethnically diverse food that fits any budget.
For an amazing and affordable breakfast burrito, many Glendale locals swear by Victoria's Tacos and Grill -- the tacos aren't half-bad either! But if a burrito sounds too heavy for the morning, there is also the renowned Porto's Bakery; just be sure to get there early, because Porto's is always packed.
For lunch, there is no going wrong with some good, old-fashioned kabob: The Original Kabob Factory and Mini Kabob are both must-try restaurants. Glendale is also home to Sushi Nishi-ya, a one-of-a-kind Japanese restaurant where the excellent chefs serve only the freshest sushi.
Lastly, for a sit-down, fine dining experience like no other, Bashan -- a unique, French-style restaurant -- is the hidden diamond of Glendale. With all this great food, it's surprising that there are any Glendale homes for sale!
Shopping
Without a shadow of a doubt, Glendale offers a top-notch shopping experience. The Glendale Galleria and the Americana at Brand are the two big names to consider.
The second biggest mall in Los Angeles, the Glendale Galleria is a mammoth, three-story building packed with an unbelievable variety of stores; of course, all the major brands are covered -- Macy's, Nordstrom, Apple, and the list just goes on and on. In addition, there is a Target Store attached to the property, which allows for all the shopping -- food, groceries, etc. -- to be completed in one place. Oh, and there's free parking! When it comes to shopping, those with Glendale real estate really lucked out.
And as if all of that wasn't enough, just across the street from the Galleria is the Americana at Brand. Unlike the Galleria, the Americana is an outdoor shopping experience -- and an incredible one, at that. With its beautiful landscaping and architecture, as well as a great selection of stores and restaurants, the Americana is the perfect place for taking out a date, strolling around with friends, or just hanging out with the family.
Besides the food, shopping, and entertainment, Glendale has low crime rates and great schools. This fall, contact Red Blue Realty for the perfect Glendale real estate agent!
Website: RedBlueRealty.com
Email: Contact(at)redbluerealty(dot)com
Phone Number: 1 - (855) 66-RBREALTY or 1- (855) 667-2732
Also, it's time to get social with Red Blue Realty on Facebook and Twitter!