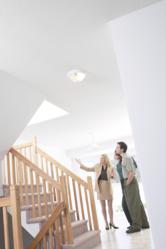 Glendale, CA (PRWEB) September 05, 2012
When searching for Glendale real estate, the first step that most home-buyers take is to find a real estate agent. The only problem is that finding the perfect real estate agent can be difficult! Asking the right questions can, however, make all the difference.
1) "Are you a Buyer's Agent?"
Although real estate agents are required by California law to disclose this information, it's important to find out from the get-go whether or not an agent is a Buyer's Agent or a Dual Agent.
A Buyer's Agent has a fiduciary responsibility to the buyer, whereas a Dual Agent has a fiduciary responsibility to both the buyer and the seller. Each of these agency relationships has its own advantages and disadvantages, so it's crucial that a buyer understands exactly what they're in for from the beginning when looking at a specific property.
2) "How much experience do you have with Glendale real estate?"
What arguably makes a real estate agent valuable is his or her experience. But how does one go about determining and quantifying experience?
First off, home-buyers should confirm that their agent is licensed by the California Department of Real Estate. This license indicates that the agent is qualified, at least insofar as academic courses are concerned.
Next, buyers should ask the agent for an overview of his or her experience, accomplishments, and so on. It's worth noting that the amount of years that an agent has been involved with real estate is not, in of itself, necessarily the best indicator of future success.
3) "Can I trust you?"
With all of the different Glendale homes for sale, finding the perfect home will be impossible if the buyer does not trust their agent. Trust is, after all, the single most important factor in a successful real estate transaction.
But because this question might be too blunt for some, there are other indirect ways to go about determining the trustworthiness of an agent, such as reading reviews online, observing body language, and so on.
4) "How many hours a week can I expect from you?"
Whether an agent is working part-time or full-time is not important. What's important is how many hours an agent can commit to the buyer that actually bring results.
A part-time agent could, for example, spend 20 hours a week with one buyer searching through all the Glendale homes for sale, whereas a full-time agent might spend only 5 hours a week with 8 different clients. Both these scenarios work, but when taken literally the more time spent with a buyer seems like the logical choice. Although it is important to note that the more time spent with a client does not necessarily determine success. In the end, the only things that truly matters are that the agent is finding the home that is right for the client. Whether that process takes 1 hour or 3 months, should not be of the biggest concern.
5) "Will you see my deal through to the end?"
Buyers must confirm that their agent will be there until the end. Too many home deals fall through during escrow, and while it is not always within the control of the agent, a lot of heartache could be avoided if the agent had just collaborated and kept in constant contact with all parties to ensure a successful close. After all, the agent is supposed to be the mediator in a real estate transaction, so they are largely responsible for the outcome.
In the end though, finding the perfect Glendale real estate agent doesn't need to be so difficult: Contact Christopher Rosiak at Red Blue Realty today to learn more!
Website: RedBlueRealty.com
Email: Contact (at) redbluerealty (dot) com
Phone Number: 1 - (855) 66-RBREALTY or 1- (855) 667-2732
Get social with Red Blue Realty on Facebook and Twitter!