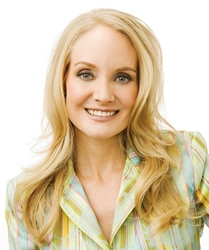 Some of my patients don't want to undergo a full face lift, but this can actually be a really nice way to rejuvenate the face with very little downtime.
Glendale, AZ, (PRWEB) September 9, 2008 -
A dermal filler, recently approved by the US Food and Drug Administration (FDA), promises added comfort for women and men seeking to remove facial wrinkles and/or facial folds.
Glendale plastic surgeon, Dr. Heidi Regenass recently discussed and demonstrated this product on Arizona's Fox 10 Arizona Morning show. This new dermal filler, known as Prevelle Silk, greatly enhances the comfort of patients as the result of containing the local anesthetic lidocaine. Indeed, patients reportedly feel much less pain during an injection of Prevelle Silk than they would have had they been injected with a different product similar in chemical composition to Prevelle Silk.
Prevelle Silk makes use of hyaluronic acid, a naturally occurring substance within the human body, which is able to reduce the appearance of facial lines and facial folds almost immediately by adding dermatological volume. The American Academy of Facial Plastic and Reconstructive surgery (AAFPRS) found that injections of hyaluronic acid was the second most popular nonsurgical cosmetic treatment performed by its members with an average of 178 such procedures performed in each of its members.
The way in which Prevelle Silk works contrasts starkly to the way that Botox Cosmetic relaxes facial muscles to lessen facial lines and facial folds.
Again, Glendale plastic surgeon, Dr. Heidi Regenass, has developed a unique strategy for each individual patient. She determines whether Prevelle Silk alone or whether Prevelle Silk in combination with Botox Cosmetic (to be applied to areas other than those areas to which Prevelle Silk was applied) will be most effective in treating the wrinkles, lines and folds produced by sun exposure and aging.
Dr. Regenass praises the potential of Prevelle Silk for facial skin care, saying, "Some of my patients don't want to undergo a full face lift, but this can actually be a really nice way to rejuvenate the face with very little downtime." Indeed, this treatment is referred to as a "lunch hour" procedure because it only requires roughly 30 minutes to complete.
Dr. Regenass continues that it is "... a great new product." She also calls this new derma fill "...a liquid lift."
While the effects of Prevelle Silk are temporary, most people will not need to have the treatment repeated in less than three months. Dr. Regenass' experience means that she is well qualified to determine whether your dosage of this product will need to be varied upon repeat treatments.
Dr. Regenass is a board-certified Phoenix plastic surgeon who specializes in surgical procedures such as breast augmentation, tummy tucks, liposuction and minimally invasive facial rejuvenation. Her office is in Glendale Arizona. Individuals exploring cosmetic procedures that provide a more youthful facial appearance with little, if any downtime, are invited to contact Dr. Regenass by calling her office at 602-843-0211 or by filling out the form on her website at http://www.drheidi.com/.
About Dr. Heidi Regenass:
Born in Zimbabwe, Heidi Regenass, M.D. brings an international flair to cosmetic plastic surgery. As a board certified plastic surgeon, Dr. Regenass performs a variety of plastic surgery procedures for both men and women to help them achieve their desired cosmetic result.
Dr. Regenass is one of the few female plastic surgeons practicing in Phoenix, Arizona. She received her medical degree from the University of Utah. The prestigious Mayo Clinic is where Dr. Regenass performed her General Surgery residency. Following this she further specialized in her chosen field of Plastic Surgery and completed a Plastic Surgery residency at the University of Utah.
Prior to her medical training, Dr. Regenass earned a Master of Science degree in Health Education and worked as a health and wellness specialist in the United States and Southern Africa. In Southern Africa, she owned her own corporate wellness company that provided employee and executive health programs to multinational companies.
###