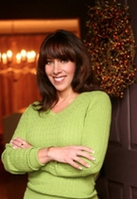 Glendale, along with the larger Los Angeles metropolitan area as a whole, was also ranked among the country's top 200 Best-Performing Cities
Glendale, CA (PRWEB) April 7, 2011
As a local Glendale real estate expert and native, Realtor Chris Zastrow adds her own insight into these findings. Notwithstanding the larger number of foreclosures in Glendale CA at the moment, real estate and economic experts at Zillow and the Milken Institute still count this large Los Angeles suburb among the best performing cities in the country for 2010.
"When you look at the numbers, you will see that things are not as bad as they seem," says Zastrow. "Certainly, we've had better housing markets, but the fact that the median home value in October 2010 was 68 percent higher than that of October 2000 is something to keep in mind. Glendale and Southern California in general may not be booming right now, but this is still one of the best places to live in the country and the economy in our metro area remains one of the biggest and most diverse in the world."
Zillow named the city #10 in its list of the "Top 20 Best Performing Cities of the Decade," basing its ranking on home value appreciation over the past ten years, specifically from October 2000 to October 2010. Glendale, along with the larger Los Angeles metropolitan area as a whole, was also ranked among the country's top 200 Best-Performing Cities by the Milken Institute, which ranks metro areas according to economic stability factors. The Los Angeles-Long Beach-Glendale area has a particularly large number and concentration of high-tech industries, one of the factors measured.
"Glendale is a great place to live, work and do business in," says Zastrow, "and it is this fact that has drawn people—and will keep on drawing them—to invest in homes for sale in Glendale CA."
For more information on Glendale and its real estate market, visit Zastrow's website at http://www.ChrisZastrow.com or get in touch with her directly.
###