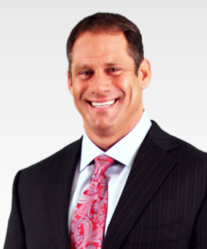 Las Vegas, NV (PRWEB) December 21, 2011
Known for comedic commercials with a self-mocking tone, Las Vegas injury attorney Glen Lerner is most like the young character portrayed in his 2008 "Big Game" commercial. The young Glen Lerner is there in the time of need, when someone is being bullied and taken advantage of ( an obvious metaphor for the way many people feel insurance companies have taken advantage of them). In real life, Lerner realizes the importance of being available for clients in need. He utilizes techniques that keep him in the public eye, often using the latest technology and popular social platforms. The most obvious way the firm remains on the mind, is the catchy tune that gets the firm's number in every local's head. "Glen Lerner is the way to go, call 877-1500!" is heard on radio and television ads multiple times a day.
In addition to having a memorable number, Glen Lerner's firm has multiple ways to contact them. For those on the go, a text of "GLEN LERNER" to 90210 will respond with further instructions in case you need help, such as a criminal attorney. A handy mobile app available for iPhone and Android lets one keep all of their vehicle information, insurance, and important health information at hand in the event of an accident, and even goes a step further by offering to take pictures or live video of a wreck, with the ability to send the information directly to the firm to evaluate the potential for a case.
A visit to the website will give the client an opportunity to submit information about their case confidentially, and to have an attorney get back to them at the most convenient time.
If that's not enough, information junkies can also follow Glen Lerner on social media platforms such as Twitter, Facebook and Blogger, where information can be obtained on recalled devices, drugs, or food, and see what events the firm is up to. Glen Lerner's infamous commercials are also available to watch on services such as YouTube and Vimeo.
Naturally, the firm also has a 24-hour toll-free line (1-877-GLERNER) available for clients wishing to speak with someone, or leave a message right away.
Glen Lerner has been helping injury victims in Las Vegas since 1991. The firm also handles criminal defense, traffic tickets, commercial litigation and class action lawsuits. For more information, visit http://www.glenlerner.com or email info(at)glenlerner(dot)com
###