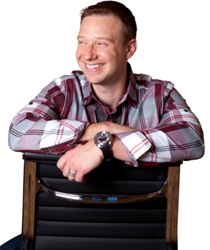 Your life right now is a culmination of every choice you've ever made. Every decision either takes you closer to your goals or further away!
(PRWEB) January 26, 2015
Glenn Davis, Jr. is on a mission: to free others of financial burdens so that they may pursue their passions, live in abundance, and give back. Having experienced both great success and terrible failure firsthand, he is uniquely positioned to guide others through the murky waters of personal finance and aid them in coming out on top. His new book, Mission: True Freedom, puts readers on the path to finding financial freedom and will be released by Next Century Publishing this spring.
Mission: True Freedom is truly a 21st Century Blueprint for attaining wealth and balance. This doesn't apply solely to monetary wealth: Glenn Davis, Jr. stresses the importance of physical and spiritual health and has written his book with total wealth in mind.
To prepare for the upcoming launch of his book, Davis created a comprehensive website for readers, enabling them to begin their own mission towards financial freedom. 'Top Secret' products play up the '007'-inspired structure of the book, and will soon be available for sale. He also features his own story, so that readers can understand that his own mistakes were the most valuable financial education he could have received.
Though Mission: True Freedom has yet to launch, Glenn Davis, Jr. regularly updates the blog on the site, sharing valuable insights on a variety of financial and business-related topics. Recent posts discuss change, need vs. want, and networking, and contain insights and tools for readers to begin employing immediately. Those readers who are eager to start on their path to financial freedom can also subscribe through the site to receive more information. They will be sent useful tips on financial strategy, living an abundant, fantastic life and will be the first to know updates on the book and related products.
For more on Mission: True Freedom- http://missiontruefreedombook.com/
Glenn Davis
Glenn Davis, Jr. is a life long entrepreneur, fitness advocate, business builder, and financial strategist. He's an ordinary guy that touts his best financial schooling wasn't his time spent building businesses or at his financial planning firm, it was all of the mistakes he made along the way to financial freedom!