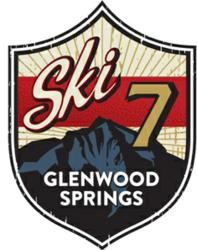 The average room in Glenwood Springs is 75 percent less than in Aspen and Vail. With that kind of savings, our visitors can afford to enjoy themselves on and off the slopes
Glenwood Springs, Colo. (PRWEB) January 06, 2012
For skiing and snowboarding enthusiasts, Glenwood Springs, Colorado, could not be more ideally situated. Centrally located between the world-renowned resorts of Aspen and Vail, Glenwood Springs boasts a large inventory of quality accommodations, as well as the world's largest hot springs pool, which is something that Aspen and Vail do not have. Glenwood's Ski 7 is an innovative new package that enables visitors to save more, play more and live large.
For the first time ever, Glenwood Springs has the ability to bundle a range of skiing options with extensive lodging choices, thanks to its recent partnership with Ski.com, the largest provider of mountain travel in North America. The 40-year-old company that originated in Aspen, Colo., is known throughout the ski industry for booking mountain vacations to the most popular resorts in North America, Europe and South America. To book a Glenwood Springs Ski 7 vacation, visitors simply call 866-630-5160, or make reservations through http://www.StayGlenwood.com.
The average daily room rate in Glenwood Springs during the winter months is less than $100 a night, compared to $300-400 a night in Aspen or Vail, according to the Rocky Mountain Lodging Report. "The average room in Glenwood Springs is 75 percent less than in Aspen and Vail. With that kind of savings, our visitors can afford to enjoy themselves on and off the slopes," said Lisa Langer, Vice President of Tourism Marketing for Glenwood Springs Chamber Resort Association.
Seven mountains. One hot spring. The appeal of the Ski 7 package is that it delivers a premier skiing experience at world-class ski mountains including the Aspen and Vail resorts, both less than an hour away, while keeping costs down by offering affordable lodging options in Glenwood Springs. But what truly differentiates Glenwood Springs from most other ski towns, is the world's largest natural hot springs pool and unique Glenwood Caverns Adventure Park. These family-friendly activities are perfect and inviting after a cold and exhausting day on the slopes.
Visitors can enjoy a laid back, vintage skiing experience at local mountain, Sunlight Mountain Resort. Though smaller than the neighboring mountains, Sunlight is endowed with the same great snow the other resorts receive. The hometown resort is extremely welcoming and family-friendly, perfect for getting your ski legs back, or enjoying the first couple days on the mountain without breaking the bank.
The best part of Glenwood's Ski 7 package is that with all the money saved — an average of $300 a night — there is plenty left over to indulge in the many inimitable amenities available only in Glenwood Springs: soak in the world-famous Glenwood Hot Springs Pool, play and explore at Glenwood Caverns Adventure Park, savor an excellent meal at Glenwood Springs' award-winning restaurants, relax with a massage at one of the town's many day spas, and shop for something special in historic downtown.
One of the benefits of partnering with Ski.com is that the booking agents live and breathe the ski and snowboard culture in and around Glenwood Springs. They know the intimate details about each resort because they've skied the mountains, stayed at the properties and eaten at the restaurants. These experiences allow them to help visitors plan and customize their Ski 7 package based on their interests and budget. To book a Ski 7 vacation today, please visit http://www.StayGlenwood.com or phone 866-630-5160.
Save more. Play more. StayGlenwood.com
About Glenwood Springs
Glenwood Springs is located between Aspen and Vail, 165 miles west of Denver or 90 miles east of Grand Junction on I-70 off Exit 116. For more information about Glenwood Springs, Colorado, call 970-945-6589 or go to http://www.visitglenwood.com/. For lodging reservations, call 888-4-GLENWOOD (888-445-3696). A complete press kit and press releases are available at http://www.visitglenwood.com/press-kit and http://www.visitglenwood.com/press-releases. Access to downloadable photos is available at http://www.visitglenwood.com/photos.
Media Contacts:
Lisa Langer, Vice President of Tourism Marketing
Glenwood Springs Chamber Resort Association
970-945-6589
lisa (at) glenwoodchamber (dot) com
or
Vicky Nash, Public Relations Representative
Resort Trends, Inc. – media communications for the travel & tourism industry
970-948-4923
Vicky (at) resorttrends (dot) com
###