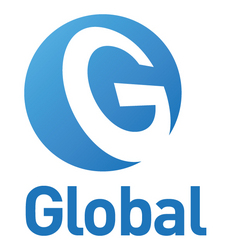 Advertisers are looking for new and effective ways to reach high-end customers for their products and brands
New York, NY (Vocus) September 15, 2010
Global Advertising Strategies, an international marketing agency and a leader in cross-cultural media sales, has been selected to exclusively manage advertising for the newly-launched U.S. edition of SNOB magazine, a publication funded by Mikhail Prokhorov and aimed at Russia's elite. Global will oversee all advertising sales for SNOB's print edition as well as its online counterpart.
SNOB is comprised of three interconnected components including the flagship print and online publication dedicated to fulfilling the social and informational needs of Global Russians; SNOB.RU, a social networking community to establish personal and professional connections among its participants; and future SNOB sponsored live events. SNOB is the brainchild of Vladimir Yakovlev (journalist and founder of influential independent newspaper Kommersant,) who leads the initiative as its Editor-In-Chief, and Prokhorov (entrepreneur and owner of the New Jersey Nets) who serves as its Sponsor.
With its North American debut slated for September 15th, advertisers of the publication will gain access to the most affluent, educated and successful Russian-speakers in the United States as well as abroad. The addition of SNOB to Global's media portfolio strengthens the agency's ability to give its clients access to highly diverse cross-cultural markets and their unique audiences.
The magazine, proven to be a successful advertising platform in Moscow and in London since its debut in 2008, hopes to continue the trend in the United States. The premier issue boasts ads from Russian-owned companies as well as noted U.S. brands covering such industries as luxury real estate, spirits, fashion, art and travel.
"Advertisers are looking for new and effective ways to reach high-end customers for their products and brands," said Givi Topchishvili, CEO and Founder of Global. "Equally, the ability to tap in to various emerging markets such as Russian is paramount to success in today's global economic climate and SNOB offers a single solution for brands seeking to achieve both."
"We are excited about SNOB's future in the U.S.," said Marina Gevorkyan, SNOB's Commercial Director, "Over the last two years, SNOB has established itself as an effective media solution for our clients as well as a trendsetter in the industry. Working with Global Advertising Strategies, a company with a long history of success and leadership in North America, as our partner on ad sales we are confident about the new phase in our development."
For more information on Global Advertising Strategies and on SNOB magazine in the United States, please contact Anna Abelson at aabelson(at)global-ny(dot)com.
About Global Advertising Solutions
With over a decade of experience in cultivating and executing successful campaigns in international markets, Global knows what it takes to establish and build a brand identity in multiple international markets while simultaneously reaching those diverse ethnicities within the US. Global helps U.S. companies successfully enter the European and BRIC markets (Brazil, Russia, India, China), while bringing BRIC-based companies to the North American market. At home, the agency assists brands in targeting the U.S. multicultural marketplace.
###