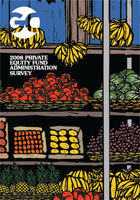 The idea of outsourcing administrative tasks has come to the private equity industry relatively recently
London, UK (PRWEB) September 26, 2008
French securities services specialist CACEIS and global custodian bank JPMorgan have emerged as the leading providers of administration services to private equity funds, according to Global Custodian magazine's 2008 Private Equity Fund Administration Survey.
"The idea of outsourcing administrative tasks has come to the private equity industry relatively recently," says Dominic Hobson, editor in chief of Global Custodian magazine. "But our survey is clear evidence that it has taken off."
"Private equity administration is a very different discipline from hedge fund or mutual fund administration. But the arguments in favor of it are the same for private equity fund managers as they are for any type of fund manager: You can reduce your overhead and free up time to focus on the things you're good at," Hobson says.
Global Custodian launched its Private Equity Fund Administration Survey in 2007 in response to growing exposure to the sector on the part of its custodian banking and fund administration readers. The survey aims to measure perceptions by private equity firms of the quality of the services provided to them by third-party administrators.
"Securities services banks are getting into private equity fund administration for exactly the same reason they got into hedge fund administration," Hobson says. "Their existing fund management clients are increasing their allocations to private equity and they need to develop the capability to service those allocations or risk losing some or all of the business of those clients."
JPMorgan Private Equity Fund Services and CACEIS posted the strongest scores. JPMorgan services more than 200 funds managing $58 billion in committed capital, and another $135 billion committed by institutional investors. It was the only provider to secure an overall top rating, and it also secured more top ratings than any provider in the categories based on size.
"Industry surveys can play an important role in framing the landscape of a marketplace. This Global Custodian survey takes a deep dive behind the curtains of the private equity administration industry to provide in-depth and accurate insights. JPMorgan is gratified that clients recognize our dedication to the private equity industry and our effectiveness in delivering unparalleled service to help them meet their objectives," says Robert Caporale, managing director of JPMorgan's Alternative Investment Services.
In addition to its high scores, CACEIS received top-rated status for the second year in a row in Luxembourg, where the company has a giant operation servicing mutual and hedge funds.
"Luxembourg is the biggest European market for investment funds and is recognised as a center of excellence with the presence of a number of experienced providers," says Olivier Storme, head of business development for CACEIS. "Two years ago, when we were convinced that the private equity and real estate business would keep on growing in Luxembourg, we decided to create a dedicated team covering all the operational aspects including set-up, accounting, administration, investor services, custody, reporting and relationship management and to invest in a specialised platform -- Front Venture. Today CACEIS has more than 32 clients representing a total commitment above $15 billion."
Augentius Fund Administration was the only independent administrator bold enough to take part in the survey again this year, and its clients rewarded it with a much larger response and excellent scores that lifted the London- and Guernsey-based firm in three out of four questions and all but three service areas. It is the only provider to be top-rated in London, the center of the European private equity industry.
"There are not enough surveys in the private equity administration sector," says Barry Carroll, senior partner at Augentius. "Global Custodian is the natural player to do it with (its) track record in hedge fund administration and custodian surveys."
With $68 billion in assets under administration, Augentius is no small player in the field. Even though the firm must compete with big banks, it sees its comparatively small size as an asset.
"We don't have (big banks') bureaucracy or their cost base. But we are focused because this is all we do. We can be very nimble," Carroll says. "We're not doing anything different -- we're just doing it right."
State Street Alternative Investment Solutions made an impressive debut with a large client turnout. It now services $103 billion of capital committed to over 100 managers running more than 400 funds around the world.
"We are extremely pleased to have received such positive results from our private equity customers in our debut in this survey," says Jack Klinck, executive vice president and global head of State Street's Alternative Investment Solutions team. "Over the past year, we have dedicated considerable resources to developing our team of professionals and our customers clearly appreciate the value of their private equity expertise."
Citi's acquisition of BISYS -- which was a pioneer of private equity fund administration outsourcing in the United States -- has turned Citi into a major force in third-party private equity administration. Citi's average score in the all-important area of client service and relationship management is among the best -- and a particularly impressive achievement in the wake of a merger.
In the survey as a whole, responses nearly doubled this year to a total of 96 that could be fully authenticated. Responses were received for seven providers, five of which received enough responses to be rated. They were Augentius Fund Administration, CACEIS, Citi Private Equity Fund Services, JPMorgan Private Equity Fund Services and State Street Alternative Investment Solutions.
The full results of the 2008 Global Custodian Private Equity Fund Administration Survey appear in the Fall issue of Global Custodian magazine. They are also available online (to paying subscribers only) here.
2008 Private Equity Fund Administration
Provider Overall score (Best in class awards)
CACEIS 6.41 (36)
JPMorgan Private Equity Fund Services 6.32 (43)
State Street Alternative Investment Solutions 5.92 (26)
Augentius Fund Administration 5.69 (2)
Citi Private Equity Fund Services 5.6 (2)
Contact:
Dominic Hobson, Editor in Chief, at dhobson @ globalcustodian.com or +44 (0) 207 148 4280
Allison Cayse, Surveys Editor, at acayse @ globalcustodian.com or +1 513 574 0220
Muzaffar Karabaev, Survey Reprints/Research Enquiries, at mkarabaev @ globalcustodian.com or +44 (0) 207 148 4289
Notes:
1. The Global Custodian Private Equity Fund Administration Survey has been published annually since 2007.
2. Providers were rated on a total of 65 questions divided into 12 service areas: Client Service and Relationship Management; Value; Fund Establishment and Structuring; Capital Drawdowns; Investment Execution; Accounting and Reporting To Limited Partners/Investors; Accounting and Reporting to General partners; Distributions; Reporting; Regulatory Reporting and Compliance; Corporate Secretarial and Technology.
3. Global Custodian is the leading specialist magazine covering operational, administrative and distribution aspects of the securities, derivatives, fund management and institutional investment industries. The magazine is supported in each of its chosen areas of expertise by industry-leading surveys of the global custody, sub-custody, hedge fund administration, mutual fund administration, prime brokerage and securities financing businesses.
###