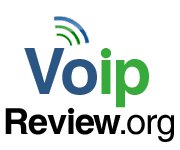 Whether it's calls to the Netherlands, or China, or Belgium, or Argentina, or anywhere else in the world, VoIP is the absolute cheapest way to enjoy low-cost global mobile calling.
(PRWEB) April 17, 2013
According to the latest study done by Telecompaper, 32% of people in the Netherlands now have a VoIP app on their smartphone. VoIP is the technology behind Internet telephony. According to VoIP writer Rachel Greenberg, this technology not only makes local and long distance calls cheaper, but VoIP also makes international calls cheap when compared to international calls with traditional providers.
The truth is, global mobile calling is more popular than ever, as shown by studies done Arbitron. Along with the 32% of Dutch users enjoying VoIP apps on their smartphone, 68% of Japanese users use VoIP mobile apps, 27% of German users use mobile apps, and 17% of US users use mobile VoIP apps.
In light of the soaring popularity of VoIP technology for cheap global calling, VoIP Review announces the top 5 residential VoIP providers for cheap global mobile calls.
1. ITP
ITP is known for their excellent residential international VoIP plans. For $24.99/month per line, users have unlimited phone service to over 60 global countries, like Greece, Japan, and Turkey. Many international mobile phone numbers are included with this Global Unlimited Plan, including mobile numbers located in India, China, and Canada. ITP offers this cheap plan without an annual contract, and users are able to keep their current phone number.
2. VOIPo
VOIPo is a great residential VoIP provider that offers 60 free international minutes to each of its users no matter if they have an international plan or not. VOIPo has a wide range of global mobile capabilities, with access to mobile phone numbers in countries like Afghanistan, Belgium, and Hong Kong. For an extra $7.95/month, users get upgraded to 1200 free international minutes each month.
3. Axvoice
Cheap is good. Dirt cheap is better. Axvoice has one of the lowest international plans on the market, with their Residential International Plan at $16.58/month per line with a one year contract for unlimited access to over 45 countries worldwide. Many of Axvoice's listed countries are accessible by mobile VoIP, like Germany, Greece, and China. Users who don't need unlimited access to global numbers for a whole year can still get the Residential International Plan without a contract for $24.99/month per line.
4. Phone.com
For pennies a minute, Phone.com users have access to mobile numbers in countries like Austria, Ireland, and Pakistan. Not only are the mobile numbers cheap to call, but Phone.com also offers all of its users free international calls to Canada, France, Germany, Israel, Italy, Puerto Rico, and the Netherlands. Calls to these countries come at no extra international costs, and are simply subtracted from the user's monthly minutes. Phone.com's basic home VoIP calling plan costs $14.99/month per line for 300 minutes/month, and their more popular Unlimited Plan runs for $24.99/month for unlimited phone service.
5. Phone Power
Phone Power offers some of the cheapest global mobile rates available. All Phone Power users get 60 free international minutes each month to over 55 countries. Those free 60 minutes cover mobile VoIP calls to many global mobile numbers, including mobile numbers in countries like Hungary, the UK, and Colombia. For an additional cost, users can enjoy 1200 minutes each month, which equals to 20 hours to global loved ones without any other long distance or international fees. Phone Power also offers users an iPhone app so they can call their international loved ones on the go.
So whether it's calls to the Netherlands, or China, or Belgium, or Argentina, or anywhere else in the world, VoIP is the absolute cheapest way to enjoy low-cost global mobile calling.