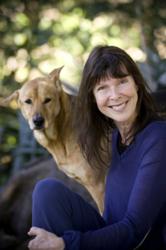 It's stylish and fast-paced, with beautifully orchestrated action.
New York (PRWEB) February 28, 2013
Le French Book, an ebook publisher specialized in bringing France's top crime fiction and thrillers to new readers across the English-speaking world, announced that critically acclaimed translator Julie Rose is translating Bernard Besson's spy novel Greenland: The Thriller, scheduled for release this summer.
Julie Rose has translated some of France's most highly prized writers, both classical and contemporary: Racine, Molière, Alexandre Dumas père, André Schwarz-Bart, the André Gorz of Letter to D. fame, cultural critic Paul Virilio, Jacques Rancière, Chantal Thomas, Hubert Damisch and many more.
She is best-known these days for her critically acclaimed translation of Victor Hugo's masterpiece, Les Misérables. Rose has always been an avid reader of crime fiction. Greenland is her first thriller, unless you count Les Misérables, which Rose considers one of the first great detective novels of our time—among other things.
"I love mysteries and thrillers," she says. "But they have to be really well written. This is one I couldn't put down. It's stylish and fast-paced, with beautifully orchestrated action—like a sophisticated manga—and it's written by a man who knows exactly what he's doing. Bernard Besson worked at the top in French intelligence and with the police; he knows the milieu, he's very convincing. And his tale of environmental catastrophe feels truly timely. The images of the collapse of Greenland as the icecap melts are stunning and stay with you, every bit as much as the finely tuned intrigue of industrial espionage."
In this gripping geopolitical novel, the Arctic ice caps are breaking up. Europe and the East Coast of the United States brace for a tidal wave. Meanwhile, former French intelligence officer John Spencer Larivière, his karate-trained, steamy Eurasian partner, Victoire, and their bisexual computer-genius sidekick, Luc, pick up an ordinary freelance assignment that quickly leads them into the glacial silence of the great north, where a merciless war is being waged for control of discoveries that will change the future of humanity.
Le French Book will release Greenland: The Thriller as a direct-to-digital translation, available through all major ebook retailers.
Praise for Julie Rose's translations:
"A new translation by Julie Rose of Hugo's behemoth classic that is as racy and current and utterly arresting as it should be." —The Buffalo News (editor's choice)
"Lively, dramatic, and wonderfully readable." —Alison Lurie, Pulitzer Prize–winning author of Foreign Affairs
"Splendid . . . The magnificent story [is] marvelously captured in this new unabridged translation."—Denver Post
"Rich and gorgeous. This is the [translation] to read. . . ." —Jeanette Winterson, The Times, London
Click here for the full media kit.
About Le French Book
Le French Book (http://www.lefrenchbook.com) is a New York-based digital-first publisher specialized in great reads from France. It was founded in December 2011 because, as founder Anne Trager says, "There is a very vibrant, creative culture in France, and the recent explosion in e-reader ownership provides a perfect medium to introduce readers to some of these fantastic French authors." Anne has lived in France more than half of her life, has 26 years of experience in the translation business and 15 in publishing. Co-founder Fabrice Neuman is French and the company's tech consultant. He is one of France's foremost proponents of e-books and one of the first French journalists to write about them in the mid-1990s. The core team also includes the American translation editor Amy Richards, who is based in Ohio and has a long, award-winning career in writing and editing.
©2013 Le French Book, Inc. All rights reserved. Information is subject to change without notice.