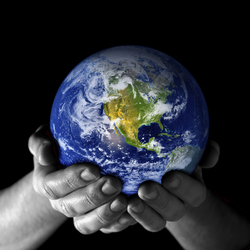 Our vision of servicing the diverse security needs, in a changing world, has led us to an internal restructuring. The results are; newly formed divisions to meet our clients' specific and ever-changing security goals
New York, New York (PRWEB) March 18, 2009
Effective immediately, Global Security Associates, LLC will be known as Global Elite Group, Inc. Founded in 2002, by William McGuire, the company has emerged as a leading commercial and general aviation security services provider with 10 offices located at international U.S. airports. The name change reflects the company's growth of services in specific areas of aviation security, executive protection and protective travel services, physical security, emergency management and security consulting services.
Global Elite Group will offer its clients four divisions dedicated to the goals and intricacies of a tailored security approach to service. "Our vision of servicing the diverse security needs, in a changing world, has led us to an internal restructuring. The results are; newly formed divisions to meet our clients' specific and ever-changing security goals," explains William McGuire, President and CEO of the Garden City, N.Y.-based company.
The divisions are: Global Security Associates providing a broad spectrum of services from stationary guard posts to executive and dignitary protection for Fortune 1000 executives to Hollywood's A List celebrity; Global Aviation Management servicing the aviation community with passenger verification programs, as well as commercial and general aviation security programs including cargo security, flight monitoring and private charter screening services and more; Global Emergency Management designs solutions for business continuity needs, crisis management, disaster support, evacuation programs and risk assessments before, during and after a man-made or natural disaster; and Global Consulting Group providing consulting services for clients interested in all facets of learning about how a tailored security approach can benefit their company's bottom line.
Recognized as a leading international provider of security services, McGuire points out the company's mission and business plan has not changed. "Global Elite Group is uniquely positioned to work with companies who are at the very beginning stages of planning security for their company and or clients, to the advanced needs of assisting governments, dignitaries and large-scale international meetings and events." The professionals of Global Elite Group are comprised of individuals with lengthy resumes in all facets of industry who work with companies and individuals each day to refine their security agenda and goals.
About Global Elite Group:
Global Elite Group, (GEG) is recognized as a leader in aviation security, emergency management and executive protection. The company provides security reviews and personnel to companies and it's executives throughout the world. Most notably known for its work with national and international airlines at 10 locations in both the U.S. and 10 international offices; companies depend on Global for providing daily security operations, on-going security design protocols, updates and training. GEG has also been a major security supplier to government agencies, Fortune 500 companies and international clients at locations in Europe, the Caribbean, North & Central Africa, South Africa, South America, Mexico, Asia and the Middle East including Saudi Arabia, Lebanon and Jordan.
The professionals at Global Elite Group are strategic partners with the International Air Transport Association (IATA) as well as active members of the American Society of Industrial Security (ASIS), the National Cargo Security Council (NCSC), and the International Association for Counter-terrorism & Security Professionals.
###