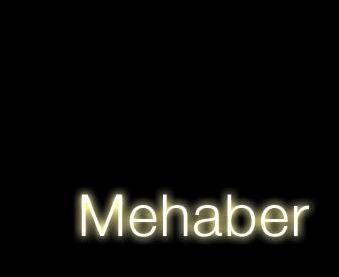 Through this visibility, it is hoped that individuals, business, or organizations visiting the site will be compelled to make a contribution, in whatever amount or frequency to support these causes
McLean, VA (PRWEB) July 19, 2006
A nonprofit organization known as Mehaber has recently launched a web site and nonprofit initiative serving to empower disadvantaged people with vital resources to help them succeed in life. The unique online platform -- Mehaber.com -- has a dual mission: to provide the needy with access to basic human necessities such as food, water, clothing and shelter and to provide tools and finances to help them build a self-sufficient and successful life.
Life itself is a privilege, yet access to basic human necessities is a right. The name "Mehaber" was taken from a native Amharic (Ethiopian) meaning "a social gathering of friends or family." In an effort to accomplish its goals, Mehaber.com provides a centralized global meeting place where reputable philanthropic organizations and their hardworking supporters can receive well-deserved recognition for their important contributions to worthy causes.
"Through this visibility, it is hoped that individuals, business, or organizations visiting the site will be compelled to make a contribution, in whatever amount or frequency to support these causes," says mehaber.com founder, Kifle. "In making a voluntary contribution, these parties may elect to become corporate sponsors and have their individual, business, or organization name displayed on the Mehaber.com Website in appreciation of their support."
In addition, mehaber.com serves as a forum where visitors can network, post charitable requests, or take advantage of various support services available through the site.
Mehaber.com is purely supported by the contributions of site visitors and corporate sponsors, as well as Kifle's personal finances. As such, it is deeply committed to ensuring that the charities listed on the Website and requesting help directly from Mehaber receive financial assistance to support their cause.
Unlike typical nonprofit organizations that focus on providing finances, Mehaber.com concentrates on investing into the lives of individuals. Its focus is deeply tied to Kifle's own experiences and his appreciation for the support of his parents. "While I am fortunate enough to have had access to an education, food on the table, clothing and a home, it is through the great sacrifice of my parents in leaving their native homeland of Ethiopia to raise four successful children here in the United States that I am here today," Bantayehu explains.
In an effort to give something back, Kifle has established Mehaber.com to combat problems that are plaguing the global community. He says, "I strongly believe it is unacceptable for children, especially those orphaned through war, famine or disease -- some as young as six years old -- to become heads of their households…or men, women and children to have to suffer due to malnutrition or disease because they are not able to receive access to life-saving drugs, clean water, shelter, and food simply because they cannot afford those necessities."
According to Bantayehu, we are all global citizens who should strive to make a difference in the lives of others. "This is our world, and in essence, a shared responsibility," he says. "Life itself is a privilege, yet access to basic human necessities is a right."
Users visiting the site have free to access to the Mehaber Forum where individuals may exchange information on topics ranging from job opportunities, international development, legal aid, fundraising requests, and many more.
For further details about Mehaber, including how to help support its initiative, please visit http://www.mehaber.com.
# # #