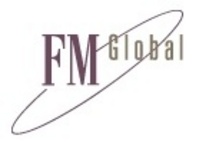 Best Property Insurer in the World
JOHNSTON, R.I. (PRWEB) May 20, 2008
FM Global's Property Loss Prevention Data Sheets provide large-scale businesses, facility and risk managers, as well as the architects, consultants and contractors who work for them, a valuable tool to help prevent property damage and maintain business continuity due to threats posed by fire, weather conditions, and failure of electrical or mechanical equipment.
The engineering guidelines contain a wealth of risk prevention information on hundreds of topics, ranging from building construction and fire prevention, to industrial equipment maintenance and natural disaster preparedness. Users who download the content also receive automatic notification via e-mail when data sheets are updated. FM Global is the only commercial property insurer in the world that develops and provides this type of premium technical data, all of which is based on scientific research and nearly two centuries of loss prevention experience.
FM Global's decision to make its loss prevention data available at no cost reflects the changing risk profiles of its clients around the world, especially the increasing interdependence of businesses brought about as a result of globalization and technology.
"Companies are now so intertwined and geographically dispersed, that to help them reduce risk and prevent loss, it is beneficial to make our intellectual property widely accessible," said Tom Lawson, FM Global's senior vice president, engineering and research. "FM Global is always developing new ways to prevent risk, and we feel this complete access to our engineering recommendations can be invaluable to helping businesses manage the evolving risk environment in this increasingly interconnected world."
Subjects covered by FM Global's data sheets include:
Construction   Storage Sprinklers Human Factors Water Supply System Instrumentation and Control Extinguishing Equipment Pressure Vessels Electrical Mechanical Boilers and Heating Equipment Welding Hazards For nearly two centuries, many of the world's largest organizations have worked with FM Global (http://www.fmglobal.com) to develop cost-effective property insurance and engineering solutions to protect their business operations from fire, natural disasters and other types of property risk. FM Global is ranked #583 among FORTUNE magazine's largest companies in America and serves more than one out of every three FORTUNE 1000 companies operating in nearly 130 countries. Clients benefit from FM Global's superior insurance capacity, risk assessment services and scientifically proven property loss prevention engineering expertise and research. With US$6.3 billion in policyholder surplus, FM Global is rated A+ (Superior) by A.M. Best and 'AA' (Very Strong) by Fitch Ratings and was named "Best Property Insurer in the World" by Euromoney magazine.