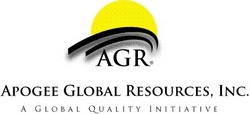 The Global Quality Exchange is a marketing tool that ANAB is supporting for our certified bodies to use and to offer to their clients with an ANAB accredited certification
COLUMBIA, S.C. (PRWEB) May 29, 2008
Based in Milwaukee, ANAB is the U.S. accreditation body for management systems certification bodies (CBs). ANAB accredits CBs that in turn audit and certify the quality management systems of client organizations that conform to ISO 9001:2000, other management systems standards, and numerous industry-specific requirements.
Located at http://www.GQEX.net on the World Wide Web, GQEX™ incorporates and builds upon the acquired worldwide database of WhosRegistered.com Global, the largest global listing of certified suppliers anywhere in the world.
As part of the agreement, ANAB will include the GQEX scrolling ticker on the ANAB Web site http://www.anab.org.
"The Global Quality Exchange is a marketing tool that ANAB is supporting for our certified bodies to use and to offer to their clients with an ANAB accredited certification," said John J. Knappenberger, ANAB President. "The real-time information available from GQEX is intended to make searching for suppliers with certified quality management certificates easy and fast."
Ronald D. Mathis, president of Apogee Global Resources Inc., the parent of GQEX, noted that the agreement with ANAB is an important milestone in the development of this new service.
"ANAB is one of the leading accreditation bodies in the world," Mathis said. "We are honored and encouraged that ANAB has agreed to partner with us."
Apogee Global Resources officially unveiled its GQEX product at the 2008 ASQ World Conference on Quality and Improvement in Houston earlier this month.
Apogee Global Resources, Inc.
Headquartered in Columbia, South Carolina, Apogee Global Resources, Inc. helps companies pursuing A Global Quality Initiative™ deliver their products or services to international standards, while maintaining optimal profitability and efficiency. Founded in 2002, the firm primarily serves Fortune 500 companies as well as large privately held enterprises. For more information about Apogee Global Resources, Inc., please visit http://www.apogeeglobalresources.com.