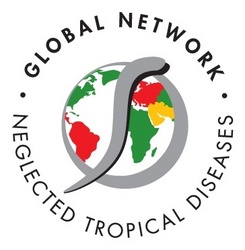 the poorest of the poor
NEW YORK (PRWEB) September 27, 2007
STOP NTDs Campaign Endorsements
-- Campaign endorsements are featured on an online video at the STOPNTDs.org website. They include: actors Jackie Chan and Alyssa Milano; Senator Edward M. Kennedy (D-MA); Dikembe Mutombo, NBA star; and Jeffrey Sachs, Ph.D., Director of The Earth Institute at Columbia University.
About NTDs
-- Neglected tropical diseases are the most common affliction of "the poorest of the poor"--one billion people living on less than U.S.$2.00 per day--more than HIV/AIDS and malaria combined.
-- NTDs blind, disfigure, disable, kill and contribute to an ongoing cycle of poverty and stigmatization that leaves millions unable to work or participate in family and community life.
-- The seven most common NTDs--including lymphatic filariasis (elephantiasis), schistosomiasis (snail fever) and onchocerciasis (river blindness)--can be controlled and potentially eliminated safely, effectively and affordably with a "rapid impact package" of four drugs at a cost of only fifty cents per person, per year--a fraction of the cost of antiviral treatment for HIV/AIDS and multidrug therapy for tuberculosis.
About STOP NTDs Campaign
-- Aims to increase national and global awareness of the destructive impact of NTDs and to mobilize a campaign to raise $25 million in government funding and donations from individuals, organizations and corporations.
-- Michael W. Kempner, Chairman of Sabin and President and CEO of MWW Group, announced at the Clinton Global Initiative that $1 million had already been raised towards the $25 million goal.
-- STOP NTDs Campaign's "call to action" involves the solicitation of "signatures" on an online petition--housed on a new STOPNTDs.org website (http://www.STOPNTDs.org) that asks the U.S. Congress to designate an NTD Day in 2008 and increase funding for NTD control and research.
-- Collected signatures will be used for advocacy on Capitol Hill and in global advocacy efforts to encourage other developed nations to follow the Congress' lead.
Join the Fight Against NTDs
-- You can take action now at http://www.STOPNTDs.org by signing Sabin's STOP NTDs petition and making a tax-deductible, secure, online donation.
About Sabin Vaccine Institute and Global Network for Neglected Tropical Diseases
-- The Sabin Vaccine Institute (http://www.sabin.org) is a global health, medical research organization based in Washington, D.C. that is leading the fight against diseases of poverty.
-- The integrated strategy for NTD control--regarded as a model for global disease control--was developed by the Global Network for Neglected Tropical Diseases (http://www.gnntdc.org), a Sabin-led alliance of leading organizations dedicated to reducing poverty and improving global health through neglected tropical disease control.
-- Global Network members include: Sabin Vaccine Institute; Schistosomiasis Control Initiative (Imperial College of London); International Trachoma Initiative; Lymphatic Filariasis Support Centre (Liverpool School of Tropical Medicine); The Task Force for Child Survival and Development; Helen Keller International; and The Earth Institute at Columbia University.