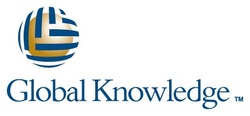 CARY, N.C. (PRWEB) September 24, 2008
In these skills-building, authorized Wireshark University courses, students will learn to use Wireshark to analyze network traffic and troubleshoot and secure TCP/IP networks while preparing for the Wireshark Certification Exam. Both courses emphasize hands-on lab exercises and real-world case studies, allowing students to gain skills they can use immediately following class.
In Analyzing TCP/IP Networks with Wireshark, students will discover effective Wireshark operations and packet-level TCP/IP communications by examining network performance, focusing on normal and abnormal communication patterns of the TCP/IP suite and most common applications, including DHCP, DNS, FTP, Telnet, HTTP, POP, and SMTP. In the follow-on course, Troubleshooting and Securing TCP/IP Networks with Wireshark, students will further develop their Wireshark network traffic analysis skills, and they'll take the Wireshark Certification Exam on the last day of class.
Students will learn about:
Configuring Wireshark for best performance, non-intrusive analysis, and effective network troubleshooting Placing the analyzer properly for traffic capture and analysis on a variety of network types Identifying and locating network performance problems and breaches Analyzing reconnaissance processes to identify possible targets Differentiating traffic from spoofed and non-spoofed host addresses Creating firewall Access Control List rules based on suspicious traffic Our Wireshark training courses are available in our classrooms and as private, on-site courses that can be tailored to the needs of your organization. Learn more about our Wireshark training courses and Wireshark certification and access white papers, web seminars, and podcasts at http://www.globalknowledge.com.
About Global Knowledge
Global Knowledge is the worldwide leader in IT and business training. We deliver via training centers, private facilities, and the Internet, enabling our customers to choose when, where, and how they want to receive training programs and learning services. Our more than 700 courses span foundational and specialized training and certifications. Founded in 1995, Global Knowledge employs more than 1,500 people worldwide and is headquartered in Cary, N.C. The company is owned by New York-based investment firm Welsh, Carson, Anderson, and Stowe.