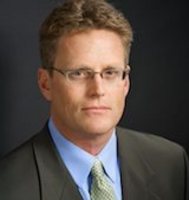 We are extremely fortunate to have someone with the depth and diversity of Jim's background join our company
Spring Lake, Michigan (PRWEB) January 29, 2009
Global Technologies , a worldwide provider of network connectivity products and a leader in manufacturing custom cable assemblies, is pleased to announce that Jim Barrett has recently joined the company as Director of Sales and Marketing. He will be responsible for new business development in the company's Datacomm, e-commerce and OEM product offerings. Mr. Barrett has more than 20 years of management experience in marketing, sales and business development. His previous positions include Chief Executive Officer of a civil engineering firm, Regional Manager of a national Datacomm distributor, and Director of New Business Development for a marketing agency.
"We are extremely fortunate to have someone with the depth and diversity of Jim's background join our company," said Global Technologies President Stan Lichenstein. "His proven track record and ability to bring several disciplines together is a tremendous asset to our firm and our customers."
Global Technologies is an integrated manufacturer and distributor of custom electronic assemblies and connectivity system solutions, serving Datacomm and OEM sectors around the globe. The company is headquartered in Spring Lake, Michigan with offices in Dayton, Ohio and Deer Park, New York. Product offerings include custom fiber optic cable assemblies, Cat 5E and Cat 6 cable assemblies, wire harnesses, cable assemblies, electro-mechanical assemblies, ribbon cables, value-added assemblies, D-sub assemblies, and an extensive list of premise distribution products.
For more information contact Global Technologies toll-free at 1-800-575-3282 (1-800-575-DATA), or go to http://www.globaltec.com.
Contact:
Stan Lichenstein, President
Global Technologies
Phone: 616-842-6790
###