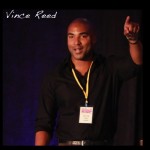 Vancouver, WA (PRWEB) April 08, 2013
Global Apps Network provides state of the art mobile app development and customization for local businesses, personal trainers, real estate agents, personal development leaders, attorneys, restaurants, and much more.
Global Apps Network leadership includes: Vince Reed, Mark Hoverson, Justin Glover, Matt Lloyd, and Ray Higdon. All leaders of (GAN) have been very successful, and are well known throughout the internet marketing industry.
According to VentureBeat, 18 Billion in revenue was created from mobile apps last year. It does seem that the majority of society does not appear to be watching hours of television anymore, but rather surfing on their mobile devices, downloading apps, texting, and gaming.
Marketing and advertising companies are observing the various platforms available today to reach targeted mobile users and have found the mobile marketing platform to be lucrative and effective.
Let's get creative now. Imagine a mobile app, a mobile website, unlimited text messaging, and unlimited push notifications being sent to your customer base. Now imagine that Google Glass becomes mainstream and your mobile app will push those text messages, push notifications, live video feeds directly onto the lens or heads up display of a Google Glass wearer. Is the future now?
Find out more information about how Global Apps Network will be coming to a city near you by visiting Global Apps Network.