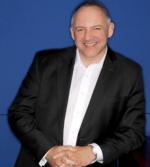 Richmond, VA (PRWEB) January 24, 2013
AVM Impact, the UK's largest audiovisual and videoconferencing integrator, has agreed to merge its AV Global Alliance program within the Global Presence Alliance (GPA) to further strengthen the GPA's position as the world's leading alliance of audiovisual, videoconferencing and unified communications solutions and managed services providers.
AVM Impact, the newly created company through the recent merger of AVM and Impact had been successful in building an alliance network of AV partners over recent years, whilst their recent acquisition of Impact, a founding partner of the GPA in EMEA, created the opportunity to combine the strengths of both programs. As a result, the GPA will be welcoming many new qualified partners in far greater geographic locations which will generate more opportunities for customers to realize the benefits of enterprise standards, consistent quality and global support.
Ed Cook, CEO of AVM Impact commented, "We are truly delighted to merge the AV Global Alliance within the GPA; it is our aim to use this combined scale to develop ever more sophisticated engagement models and standards based solutions to meet the needs of our global customers. I am very excited about the prospect of delivering a whole new level of service, which includes further improved global capabilities for our enterprise customers and partners."
Julian Phillips, Vice President of Whitlock, founding Partner of the GPA in the Americas, added, "The GPA and the AV Global Alliance have both been successful in raising market awareness and providing innovative global solutions. Bringing the programs together makes it easier for customers and technology providers to select the most capable partner to help drive enterprise standards and global services."
This merger brings together partners in more than 70 locations across 5 continents covering every time zone. With over 50 international companies already utilizing services from these newly combined organizations, the intent is to raise much greater market awareness of the benefits of global collaboration through more concentrated marketing and customer case studies.
*****
About the GPA
The Global Presence Alliance (GPA) comprises a select group of leading audiovisual (AV), telepresence/videoconferencing and managed services solution providers worldwide, who have joined together to reduce costs, improve efficiency and enhance communication for global clients. The GPA provides a sole-source solutions approach and offers global pricing support as well as greater simplicity through a consolidated service operation. http://www.global-presence.org
About AVM Impact
In December 2012 AVM acquired Impact to create AVM Impact. The merged company has firmly established itself as the UK's leading provider of audio visual, video conferencing and collaborative solutions. AVM Impact focuses on seamless design, installation, support and maintenance of these solutions, creating innovative environments and workspaces. AVM was established in 1990 and Impact was established in 1974. AVM Impact has headquarters in Sunbury, Middlesex and additional offices throughout the UK in London, Taunton, Leeds, Glasgow, Perth and Belfast.
About Whitlock
Whitlock is a Global AV Solutions Provider specializing in collaborative technology design, integration and managed services. The company helps clients implement interactive environments, including telepresence/videoconferencing rooms, digital signage networks, auditoriums, collaborative classrooms and network operations centers. Whitlock also offers expansive AV managed services, including AVNOC and remote support, field services, on-site managed services, videoconferencing warranty/maintenance and virtual and hosted video services. Whitlock has 20 U.S. locations and is a founding partner of the Global Presence Alliance.
For more information, contact:
Cheryl Cox, Whitlock
cheryl(dot)cox(at)whitlock(dot)com
+1 804 325 4930
Fiona Lacey, AVM Impact
fiona(dot)lacey(at)avmimpact(dot)com
+44 01932 733813