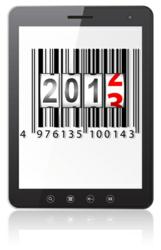 Excellent cyber protection can still be achieved by adhering to the basics, step one always being a comprehensive threat assessment and penetration test designed to test an organization's unique situation.
New York, NY (PRWEB) December 13, 2012
2012 has been another banner year for cyber criminals. Zappos and LinkedIn alone saw data breaches exposing private information from tens of millions of clients. The world's largest oil producer, Saudi giant Aramco, saw hackers penetrate cyber security defenses and cripple 30,000 workstations, which they are still reeling to fully recover from. And just last week saw the news that a variant of the Zeus Trojan, dubbed Eurograbber, allowed hackers to execute a heist which raked in nearly $50 million from European banking clients, even though the added protection of two-factor authentication was being used. Couple these mega-hacks with the explosion in hacktivism and the growing specter of rogue nation states engaging in potentially devastating cyber warfare, and it should be fairly obvious that focusing on cyber security with renewed vigor will be paramount for corporations, agencies and businesses of all sizes to survive and thrive on the digital frontier. To that end, for the rest of the year Global Digital Forensics is offering a free two hour consultation with experienced, real-world savvy cyber security specialists to help clients formulate and execute a winning plan as the 2013 cyber security gauntlet gets ready to start claiming its first victims.
"It's the increasing sophistication of attacks that should really have IT security on their toes going forward," said Joe Caruso, founder and CEO/CTO of Global Digital Forensics. "So many things in the digital world are converging to make life easier for cyber criminals. Social networking is making it easier than ever before for hackers to mine personal information, allowing them to craft very effective spear phishing emails, which are top of the food chain as far as lethally effective vehicles for malware delivery and ultimate network penetration. The BYOD "Bring Your Own Device" movement is also really picking up steam as businesses rely more heavily on digital connectivity to save time and increase output, and with this shift, introducing a vast array of new cyber threats which, to the untrained eye, almost seem to be able to hop from device to device at will, like the Eurograbber Trojan, which intercepted the SMS authentication from the victim's also-infected mobile phone to round out the devastating hack. Almost $50 million dollars later, the problem is exposed. And in a world of instant 24/7 media, "sorry Charlie" isn't really going to inspire the confidence to help victimized organizations keep customers, find new ones, or get old ones back."
Improving Cyber Security Posture
Caruso went on to explain what Global Digital Forensics can bring to the table for clients relying on digital information in its many forms.
"With the cyber threat landscape always maintaining an ever-evolving fluid state, perfect cyber security is simply impossible. The very nature of cyber security today is reactive. As threats get developed and exploits get exploited, there is always some victim at the starting point that had to experience it before it's identified, exposed, documented and fixes or patches are built to eradicate the problem. That's the harsh reality and any "cyber security specialist" that says otherwise is not being forthright with their clients. But that's not to say businesses should just throw up their hands and give up, because excellent cyber protection can still be achieved by adhering to the basics, step one always being a comprehensive threat assessment and penetration test designed to test an organization's unique situation, from equipment, policies and function, to personnel procedures and habits, as well as regulatory compliance obligations."
"Once weaknesses are exposed, we deliver detailed reports breaking them down and offer remediation options to help strengthen all the links in the chain. We understand one size doesn't fit all. A restaurant, a hospital and a military defense contractor will obviously have very different needs to be considered. But with our background spanning two decades of handling a great diversity of clients and an equally long list of threats, chances are slim to none we'll be overmatched in any situation."
What if an Incident has Just Occurred or Is Occurring Right Now?
Global Digital Forensics has responded to cyber intrusion incidents for some of the most recognized entities in the world. With a network of experienced emergency incident responders strategically situated across the country and the globe, Global Digital Forensics can respond within hours, not days, to a major cyber incident and help the client identify the breach or attack, control it, help meet regulatory compliance issues and help clients survive the aftermath of an attack, which always has the potential to severely erode customer confidence and trust if not properly handled.
*Global Digital Forensics is a recognized industry leader in the fields of cyber security and emergency incident response, with years of experience assisting clients in the government, healthcare and education arenas. For a free consultation with a Global Digital Forensics specialist, call 1-800-868-8189 about tailoring a plan which will meet your unique needs. Emergency responders are also standing by 24/7 to handle intrusion and data breach emergencies whenever and wherever they arise. Time is critical when a breach has occurred, so don't hesitate to get help if an incident has already happened. For more information, you can also visit http://www.evestigate.com.