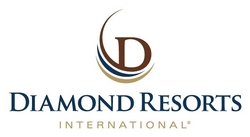 Las Vegas, NV (Vocus) May 29, 2010
DIAMOND RESORTS INTERNATIONAL® (DRI), a global leader in the hospitality and vacation ownership industries, has today announced its decision to join the International Tourism Partnership (ITP) which will place DRI alongside other global leaders in the hospitality sector who share the same commitment to collaborating on finding practical solutions to the challenges of sustainable development.
The International Tourism Partnership, founded in 1992 and part of the International Business Leaders Forum, is a unique organization that brings together industry leaders to demonstrate in a practical way that environmental and social responsibility make good business sense. According to Stephen J. Cloobeck, Chairman and Chief Executive Officer, Diamond Resorts International®, "Our decision to join the International Tourism Partnership demonstrates our acknowledgement of the important position Diamond shares in the hospitality industry and how vital our environmental leadership is in our global operations as we embrace all aspects of sustainability, preservation and social responsibility. We greatly value the opportunity to have the support of the International Tourism Partnership to establish a mutually beneficial relationship toward our sustainability goals."
The International Tourism Partnership brings together leading corporate partners in the hospitality and tourism industry to demonstrate that environmental and social responsibility makes good business sense. Its aim is to encourage the hospitality industry to improve its impact on both environment and society by showcasing examples of leadership, working in partnership with other sectors, companies and agendas, and providing practical products, projects and solutions that focus on both short term outcomes and long term goals. Stephen Farrant, Director of ITP commented, "The issue of moving toward greater sustainability remains a huge challenge but also a great opportunity for the sector. The more enlightened businesses are already taking meaningful action on improving their environmental and social impacts, and the International Tourism Partnership has a vital role to play in championing and enabling this. We are delighted to welcome Diamond Resorts International® to the group and very much look forward to working with a global partner with a footprint as large as that of DRI's."
The members of ITP represent some of the largest travel and tourism companies in the world, comprising over 11,100 hotel properties and 1.8 million rooms. They understand that only through collective, industry-wide action at local, destination and country levels can real progress be made towards a more sustainable hotel, travel and tourism industry. Visit http://www.tourismpartnership.org for more information.
Annually, nearly 1.4 million owners, members and guests enjoy the simplicity, choice and comfort Diamond Resorts International® offers through our branded hospitality experience.
Diamond Resorts International®, with global headquarters in Las Vegas, Nev., is one of the largest vacation ownership companies in the world with more than 160 branded and affiliated resorts and over 24,000 guest beds in 26 countries with destinations throughout the continental United States and Hawaii, Canada, Mexico, the Caribbean, Europe, Asia, Australia and Africa. Offering simplicity, choice and comfort to more than 400,000 owners and members through the branded hospitality service of more than 5,500 team members worldwide, Diamond Resorts International® is dedicated to providing its guests with effortless and relaxing vacation experiences every time, for a lifetime. To learn more, visit DiamondResorts.com.
# # #