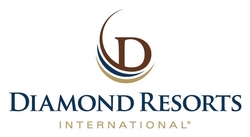 Diamond is fast-becoming known as a hospitality brand first
Las Vegas, Nev. (Vocus) June 2, 2010
Diamond Resorts International® (DRI), a global leader in the hospitality and vacation ownership industries, has today announced it has entered into an agreement with Interpreters UnlimitedTM to provide sign language interpretation services at resorts and sales centers throughout its U.S. managed locations.
Guests and resort and sales team members work closely together during the pre-arrival process to ensure arrangements are made prior to arrival and with just two days notice at most mainland U.S. locations and three to five days notice for Hawaii locations, owners, members and guests who require sign language interpreter services while visiting a Diamond managed resort can rest assured knowing they will have the convenience and comfort they require during any prescheduled meetings, appointments or presentations they attend.
"Diamond is fast-becoming known as a hospitality brand first," says Stephen J. Cloobeck, Chairman and Chief Executive Officer, Diamond Resorts International®. "The fact that we sell vacation ownership is now secondary to our owners, members and guests who are recognizing us for our promise of service excellence. They are comfortable enough to tell us if they are not receiving the quality of service they have come to expect; but just as importantly, they compliment us on how well we are delivering service to them personally and to other customers they observe receiving our branded hospitality service. Our customers are telling us how hospitable we are to our guests and in turn, they are satisfied, they continue to come back, refer their friends and family and increase their ownership. In just three years, we have improved our overall satisfaction rating 20.3%. And with last year's addition of open captioning on our sales presentation film coupled with the newly added service of ASL interpreters, our guests are confident that we are attentive hospitality leaders."
Interpreters Unlimited™ has been providing interpretation and written translation services since 1970. Working with over 130 languages, Interpreters Unlimited™ utilizes more than 7,000 language experts nationwide. Interpreters Unlimited™ provides solutions wherever language creates a barrier to effective communication. "We are excited to welcome Diamond Resorts International®," adds Shamus Sayed, Vice President of Sales & Marketing, Interpreters Unlimited™; "and recognize their commitment to providing guests with the comfort everyone needs when away from home. Interpreters Unlimited™ has extensive experience in the hospitality industry, and we are delighted that Diamond has chosen to partner with us for sign language interpreter services."
Annually, nearly 1.4 million owners, members and guests enjoy the simplicity, choice and comfort Diamond Resorts International® offers through our branded hospitality experience.
Diamond Resorts International®, with global headquarters in Las Vegas, Nev., is one of the largest vacation ownership companies in the world with more than 160 branded and affiliated resorts and over 24,000 guest beds in 26 countries with destinations throughout the continental United States and Hawaii, Canada, Mexico, the Caribbean, Europe, Asia, Australia and Africa. Offering simplicity, choice and comfort to more than 400,000 owners and members through the branded hospitality service of more than 5,500 team members worldwide, Diamond Resorts International® is dedicated to providing its guests with effortless and relaxing vacation experiences every time, for a lifetime. To learn more, visit DiamondResorts.com.
###