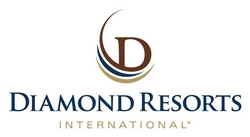 Las Vegas, NV (Vocus) June 8, 2010
DIAMOND RESORTS INTERNATIONAL® (DRI), a global leader in the hospitality and vacation ownership industries, has today announced its continued implementation toward sustainability programs and initiatives providing guests the option to receive their check-out folios via email as well as launched their new post-departure surveys electronically.
According to Stephen J. Cloobeck, Chairman and CEO of Diamond Resorts International®, "Every day our owners, members and guests are logging onto diamondresorts.com to make reservations, manage their account and plan their next vacation holiday. They are updating their mobile devices to smart phones. As a company, we have a responsibility not only to meet their communication needs by keeping abreast of the latest technology, but we have a fiduciary responsibility to our customers and ourselves to find ways to be sustainable. Although we are serving many purposes with these advances, together we and our owners, members and guests are becoming more aware of the effects our decisions are making on our environment."
Guests checking out at Diamond managed resorts may now opt to receive an electronic copy of their folio upon departure. Additionally, Diamond Resorts International® has recently launched its long anticipated post-departure survey; and now, within just a week of departure, guests with an active email address receive an electronic survey that captures integral data about their vacation holiday experience.
Diamond Resorts International®, working closely with its suppliers and business leaders since the inception of the brand three years ago, has reduced paper and ink costs, used recyclables and improved energy efficiencies. Every day the organization reaffirms its commitment to sustainability. With its major global footprint — and, therefore, its environmental impact — Diamond Resorts International® plans to do more as a company to promote more measurable improvement and to build eco-awareness and sustainability at managed and operated sites worldwide.
Annually, nearly 1.4 million owners, members and guests enjoy the simplicity, choice and comfort Diamond Resorts International® offers through our branded hospitality experience.
Diamond Resorts International®, with global headquarters in Las Vegas, Nev., is one of the largest vacation ownership companies in the world with more than 160 branded and affiliated resorts and over 24,000 guest beds in 26 countries with destinations throughout the continental United States and Hawaii, Canada, Mexico, the Caribbean, Europe, Asia, Australia and Africa. Offering simplicity, choice and comfort to more than 400,000 owners and members through the branded hospitality service of more than 5,500 team members worldwide, Diamond Resorts International® is dedicated to providing its guests with effortless and relaxing vacation experiences every time, for a lifetime. To learn more, visit DiamondResorts.com.
# # #