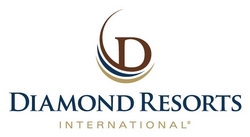 Las Vegas, Nev. (Vocus) June 16, 2010
Diamond Resorts International® (DRI), a global leader in the hospitality and vacation ownership industries, has today announced its mid-year assessment of one of its sustainability programs. Club Ride Commuter Services, a free program sponsored by the Regional Transportation Commission of Southern Nevada, helps commuters find alternative ways to get to work, thus reducing traffic congestion, and improving air quality and mobility.
Diamond Resorts International® team members participate in Club Ride at Diamond's global headquarters by carpooling, taking transit, walking, or riding bikes and motorcycles when traveling to and from work. These alternative commute modes promote a healthier personal lifestyle while benefiting the environment.
According to Stephen J. Cloobeck, Chairman and CEO of Diamond Resorts International®, "We are actively taking steps to become an environmentally conscious global organization that recognizes how our actions affect the lives of our guests, our communities, ourselves and, ultimately, our planet. 'Going Green' is no easy task, but like most things, disciplined routine develops into healthy habit."
Club Ride is proving to be a successful commuter initiative. It has helped participants from Diamond Resorts International® reduce the amount of carbon monoxide, volatile organic compounds, and nitrogen oxide and greenhouse gasses, while working to ensure their commitment to sustainability.
Numerous incentives attracted team members to join Club Ride. Participants have reserved parking sections near the entrances of Diamond Resorts International® buildings. Club Ride offers several guaranteed rides home per year; and when a participating member utilizes an alternate form of transportation (bus, carpool, walk, bike or motorcycle) to get to work at least four times per month, he or she is eligible for monthly prizes. Those utilizing Club Ride 12 or more times a month are eligible to win either $25 or $50 gift cards.
Annually, nearly 1.4 million owners, members and guests enjoy the simplicity, choice and comfort Diamond Resorts International® offers through our branded hospitality experience.
Diamond Resorts International®, with global headquarters in Las Vegas, Nev., is one of the largest vacation ownership companies in the world with more than 160 branded and affiliated resorts and over 24,000 guest beds in 26 countries with destinations throughout the continental United States and Hawaii, Canada, Mexico, the Caribbean, Europe, Asia, Australia and Africa. Offering simplicity, choice and comfort to more than 400,000 owners and members through the branded hospitality service of more than 5,500 team members worldwide, Diamond Resorts International® is dedicated to providing its guests with effortless and relaxing vacation experiences every time, for a lifetime. To learn more, visit DiamondResorts.com.
###