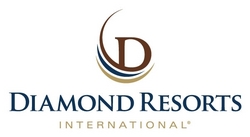 We're tackling health and wellness head on
Las Vegas, Nev. (Vocus) July 9, 2010
DIAMOND RESORTS INTERNATIONAL® (DRI), a global leader in the vacation ownership industry, has today announced they will continue to provide its workforce with the 'DRIvenSM to Fitness' challenge originally launched as a 90-day program earlier this year due to popular demand and increased participation.
"We're tackling health and wellness head on," says Stephen J. Cloobeck, Chairman and Chief Executive Officer, Diamond Resorts International®, "and we continue to invest in our human capital with training and organizational development best practices through our University of Excellence. Our 'DRIvenSM to Fitness' challenge has become a popular work life balance program for our team members and includes the support of a nutritionist and a professional trainer, healthy snacks and lunch choices in our vending machines and more. Throughout the day, our on-site fitness center is being utilized more frequently and our team members are excited about setting goals and anticipating the results."
The 'DRIvenSM to Fitness' challenge kicked off on January 28, 2010 at Diamond Resorts International® Global Headquarters with 34 teams weighing-in. After 90 days, the teams combined weight loss was 1,326 lbs. The next round of the corporate 'DRIvenSM to Fitness' challenge launched June 21, 2010, with 37 teams participating. Additionally, there are 35 teams in the company's Eastern region and 58 in the Western region now participating along with 31 teams in the Hawaii region, which is already an 82% increase from the original launch. Participation will only continue to grow as Diamond Resorts International® plans to soon extend the program worldwide. Excitement fuels competition and camaraderie, and team spirit can be seen throughout resorts and at Diamond's Global Headquarters as team members come together with slogans and team names such as 'Corporate Rock Stars' and 'Concierge Extraordinaire.'
The 90-day 'DRIvenSM to Fitness' program includes team weigh-ins and outs, and the support of a nutritionist and professional trainer for the duration of the program. Throughout the program, educational classes will be offered on topics such as breaking old eating habits, cooking lean and living healthy as well as instruction programs on the use of fitness equipment and training programs. "Healthy and happy team members perform better," said Cloobeck, "and when they're performing at the top of their game, the Diamond community benefits worldwide."
Annually, nearly 1.4 million owners, members and guests enjoy the simplicity, choice and comfort Diamond Resorts International® offers through our branded hospitality experience.
Diamond Resorts International®, with global headquarters in Las Vegas, Nev., is one of the largest vacation ownership companies in the world with more than 160 branded and affiliated resorts and over 24,000 guest beds in 26 countries with destinations throughout the continental United States and Hawaii, Canada, Mexico, the Caribbean, Europe, Asia, Australia and Africa. Offering simplicity, choice and comfort to more than 400,000 owners and members through the branded hospitality service of more than 5,500 team members worldwide, Diamond Resorts International® is dedicated to providing its guests with effortless and relaxing vacation experiences every time, for a lifetime. To learn more, visit DiamondResorts.com.
#-#-#