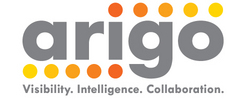 We congratulate JCPenney on the new strategic relationship and anticipate a prosperous future for both Liz Claiborne and JCPenney as a result.
Boston, MA (Vocus) September 16, 2010
The strategic relationship announced by J.C. Penney Company, Inc. on August 9, 2010, states Liz Claiborne Inc. will be responsible for designing the branded merchandise, while JCPenney will source, merchandise, and deliver the Liz Claiborne brand exclusively throughout JCPenney department stores in the United States and Puerto Rico. The Company has plans to deliver an expanded Liz Claiborne lifestyle collection across 30 product categories, including women's and men's apparel, home, and accessories.
JCPenney is well known for their industry-leading sourcing, planning, and allocation capabilities, making it possible to deliver the iconic Liz Claiborne brand at the most compelling price points ever. Arigo solutions support the collaboration between JCPenney's US and International operations throughout the product sourcing, costing, order, and delivery processes across a multitude of product categories.
"We are proud to be part of JCPenney's infrastructure supporting their private label business as a global sourcing and trade management solutions provider. The team at JCPenney, undoubtedly, has the talent and expertise to deliver incomparable value to the already distinguished Liz Claiborne brand," said Donny Askin, CEO of Arigo. "We congratulate JCPenney on the new strategic relationship and anticipate a prosperous future for both Liz Claiborne and JCPenney as a result."
About JCPenney
JCPenney is one of America's leading retailers, operating 1,107 department stores throughout the United States and Puerto Rico, as well as one of the largest apparel and home furnishing sites on the Internet, jcp.com, and the nation's largest general merchandise catalog business. Through these integrated channels, JCPenney offers a wide array of national, private and exclusive brands, which reflect the Company's commitment to providing customers with style and quality at a compelling price. Traded as "JCP" on the New York Stock Exchange, the Company posted revenue of $17.6 billion in 2009 and is executing its strategic plan to be the growth leader in the retail industry. Key to this strategy is JCPenney's "Every Day Matters" brand positioning, intended to generate deeper, more emotionally driven relationships with customers by fully engaging the Company's approximately 150,000 Associates to offer encouragement, provide ideas and inspire customers every time they shop with JCPenney. For more information visit http://www.jcpenney.net
About Arigo
Arigo is the industry-leading provider of Visibility, Intelligence, and Collaboration tools for Retailers and Brand Owners supporting Sourcing and Global Trade Management, from pre-production through delivery. Arigo solutions help businesses optimize complex product sourcing and global trade management processes through an intuitive, one-stop Arigo Desktop and Arigo Mobile Desktop, which provides access to all of the data, tools, and content needed to support global accessibility. Annually, Arigo helps customers such as JCPenney, The Home Depot, RadioShack, Timberland, Argos, and Staples, source over $100 billion in goods from over 50 countries; manage over 40 million SKUs; track over 2 million containers; provide production visibility into 75,000 suppliers; and manage critical information across their organizations. To learn more about Arigo Global Sourcing and Trade Management Solutions, visit http://www.arigo.com.
###