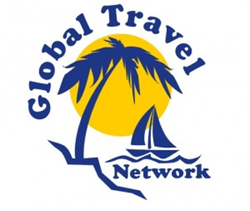 Roseville, California (PRWEB) April 25, 2014
Global Travel Network is a destination vacation provider that truly values the input of its members. Whether they are completely satisfied with their vacation club membership, or whether they point out some areas that GTN can improve on, Global Travel Network takes a serious and critical look at any and all feedback from its valued members.
Global Travel Network is extremely pleased to announce that this industry-leader in transparency and marketing its services with integrity has achieved a 100 percent satisfaction rate for complaints resolutions in March. Throughout the entire month, only three complaints were registered with the company by prospects. These complaints were made regarding an issue of similar nature.
Instead of ignoring these complaints and letting the prospects walk away from its sales presentations or membership unhappy and unattended, Global Travel Network immediately addressed the issues at hand in a professional, attentive and efficient manner. Of the three complaints that were made, all three issues were resolved, allowing GTN to achieve a 100 percent complaints resolution satisfaction rating for the month of March.
Global Travel Network constantly strives to improve its business practices and policies in order to better accommodate both prospects and members. Each of the complaints that were resolved were used as training tools to teach employees about the proper way to handle such a situation so that both Global Travel Network and the prospect came away from the issue satisfied and content.
Global Travel Network wants it to be known that any complaints registered with the company are used to refine its processes in order to avoid the same issues from occurring in the future. Both positive and negative comments allow this company to flourish, grow and adapt to the ever-changing industry of vacation club membership. Global Travel Network encourages prospects and members to talk to the company directly about any issues that they might be experiencing. Rather than looking to third-party blogs and websites that can create a hostile environment while never getting the issue resolved, travelers should go directly to GTN in order to have their complaints addressed by the company itself. More and more, people are learning that many of the claims made on third-party websites are gossip and invalidated claims, sometimes put out by competitors.
With these new policies in place, Global Travel Network is aiming for complaints to be at an all-time low level for the month of April. For more information about this destination vacation provider that truly cares about and caters to its prospects and members' needs, contact Global Travel Network today at http://www.mygtn.com or call 801-287-9999.
*****
Press release distributed by Reputation Maxx, a leader in online reputation management and part of a family of companies that includes Prensa Ahora and Enterate Ahora.