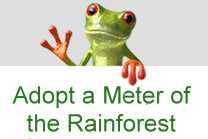 Rainforest preservation is key to reducing global warming
Los Angeles, CA (Vocus/PRWEB) April 04, 2011
These new Cuipo partnerships designed to fight global warming, provide expansive, interactive services to the public, benefiting multiple world causes at one time. Like it or not, climate change is everyone's problem. That's why Cuipo is expanding their advanced online destination to study, share, and protect one of the world's most precious natural resources. Like its namesake, the tallest tree in the Central American rainforest, Cuipo promises to rise above a canopy of rainforest advocacy sites to address serious issues and help prevent further annihilation and marginalization of rainforest biomes.
Cuipo's rainforest preservation - global warming initiative, is centered around the adoption of rainforest land to allow for preservation in perpetuity. Cuipo's goal is to purchase and preserve at least 4 meters for every meter adopted, thereby exponentially creating greater affect. Cuipo also uses the proceeds from adoptions to help employ local workers and indigenous groups as well as design education and awareness programs aimed at creating sustainable and economically beneficial lifestyles.
About Cuipo
Cuipo is a social enterprise that advances its social mission of protecting the world's endangered rainforest and providing global warming education and awareness programs that inspire individuals and organizations to cultivate lifelong habits for sustainable living. This mission is accomplished through innovative Web-based technology, family-oriented educational materials, and the ongoing search for easier ways to make environmental activism accessible to all. Education and awareness is a start, but it's not enough. The only way to ensure the preservation of the land is to buy it, and set it aside for permanent preservation. The Cuipo Initiative pools the contributions of individuals and corporate partners and purchases large swaths of land, which are then transferred to its nonprofit foundation, Meter at a Time, for permanent preservation.
###